Fitzmaurice urges refs to act on diving
March 07, 2023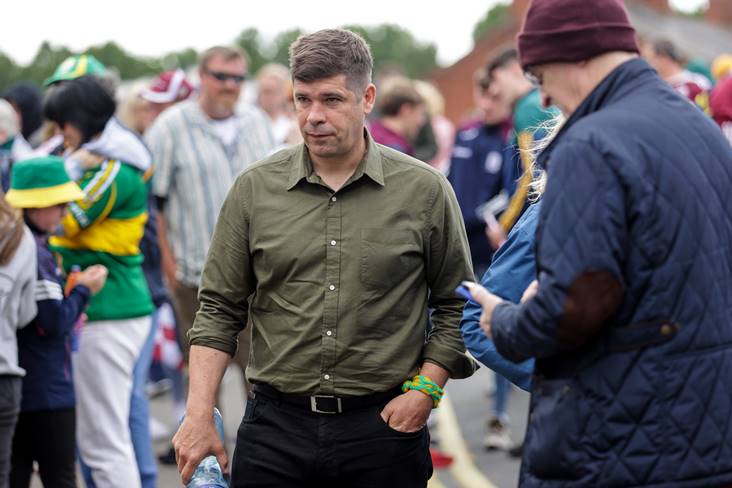 Former Kerry manager and player Eamonn Fitzmaurice before the All-Ireland SFC final clash against Galway at Croke Park. ©INPHO/Laszlo Geczo.
Eamonn Fitzmaurice would like to see referees take a zero tolerance approach to diving.
According to the GAA rulebook, yellow cards can be awarded for any "attempt to achieve an advantage by feigning a foul or injury", and the former Kerry All-Ireland winning manager is urging referees to use the rule to nip it in the bud.
"Last year in fairness to David Gough, the game above in the Athletic Grounds between Armagh and Tyrone; the scenes were almost a bit farcical on the day but we had very few melees after that last year because the referee implemented the rules strictly," he said on the RTÉ GAA Podcast.
"It kind of stamped it out for the most part. I know there was argy-bargy above in Donegal [against Armagh], maybe the one in Croke Park [Galway v Armagh] but it wasn't as prevalent maybe as it had become.
"Maybe it's going to take that, it's going to take players getting yellow cards or if a fella's on a yellow card already and he gets the road for diving, it'll fairly stamp it out pretty fast."
Fitzmaurice added: "You'd hate to see fellas going down unnecessarily, it's taking the cynicism to another level altogether."
Most Read Stories