"The terror, the fear. It was uncanny, it was unreal"
January 17, 2021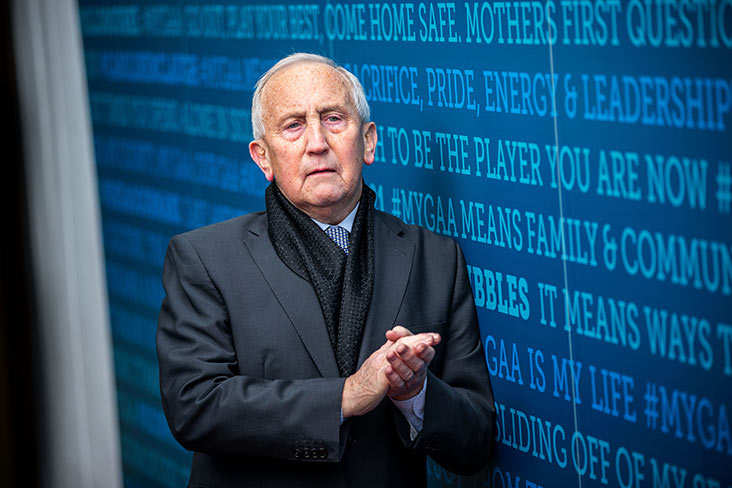 Meath legend Sean Boylan
Legendary Meath football manager Sean Boylan has spoken of his terrifying battle with Covid-19 that left him hospitalised.
The Dunboyne man, who guided the Royals to four All-Ireland SFC titles and eight Leinster SFC crowns during a remarkable 23-year managerial career, revealed the full effects of contracting the deadly virus last March, in an interview on RTÉ's Sunday Sport.
As fit as a fiddle at 77, Boylan told how he felt unwell all of a sudden and had never been more afraid.
"I was never healthier, fit as a fiddle. I lost 10 kilos in six days. the people in Connolly Hospital in Blanchardstown couldn't have been nicer to me," Boylan said.
"But the terror, the fear. It was uncanny, it was unreal. I was never as afraid of anything in my life (and). I was always very happy."
He continued: "But this, it took me weeks to recover. Even Tina, my wife, said to me one day that I was still a bit snappy and short, so I went out walking in the fields.
"I remember saying to myself, 'if someone came in like that what you be saying to them Sean?' Cop on! You got a ferocious fright and you've got post-traumatic stress.
"I took something for that and three hours later I started back and made a great recovery."
Most Read Stories