Criminal trials to be held at Croke Park in wake of pandemic
December 30, 2020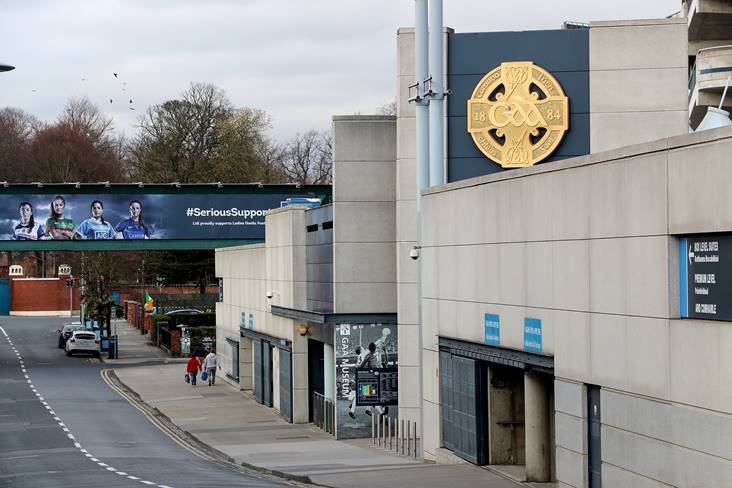 A view outside Croke Park during the Covid-19 lockdown. ©INPHO/Bryan Keane.
Criminal trials are set to be held in Croke Park for the first three months of 2021 in order to help implement Covid-19 safety measures.
The stadium will be used to facilitate Court Service business during the three-month period and it is understood that up to 200 sittings are set to take place during that time.
According to a report from RTE, the new court facility at GAA headquarters will allow for three courts to sit and the cost of hiring out the venue for three months is €437,000.
Mark Dorman Head of Stadium at Croke Park told the national broadcaster: "It is appropriate that this great national venue should be used as a vital support for the democratic functioning of the country, as together we work to recover from the past months of crisis.
"Courts play a vital role in maintaining access to justice, and law and order in any country. They give the opportunity for redress for victims as people are held to account for their actions. Croke Park is not unused to great adversarial battles, and provides a suitable arena to hold courts.
"The GAA welcomes the courts to Croke Park, and hope we can build on the relationship that has been established over the years by GAA clubs regularly hosting court sittings, when needed."
Most Read Stories