"Why should anybody have the God-given right to see all games on television?"
August 06, 2019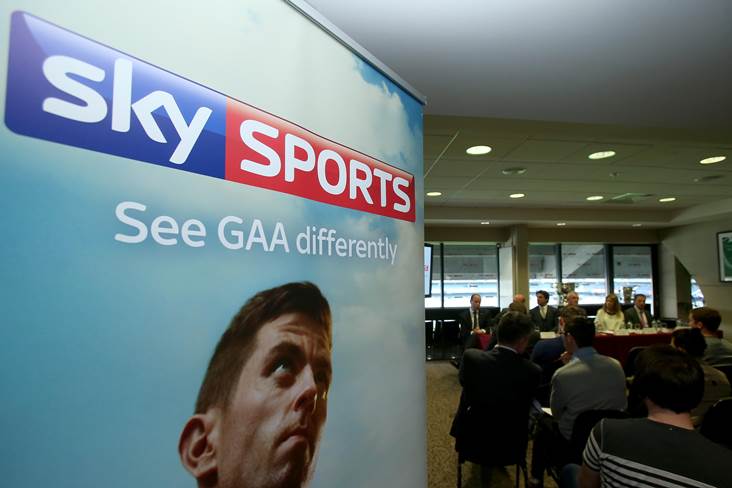 A Sky Sports GAA launch at Croke Park ©INPHO/Clive O'Donohoe
Mickey Harte has defended Sky's coverage and promotion of gaelic games.
While many people are upset that certain games are being covered by the satellite channel exclusively and not available to watch live on terrestrial television, Tyrone's legendary manager believes Sky's coverage has brought analysis to another level:
"The GAA deal with who they want to deal with in terms of who they give the rights of their games to. I have to suggest that the introduction of Sky to the promotion and presentation of gaelic games has helped what we're looking at," he told The Irish Daily Star.
"There were no graphics much until Sky brought them in – did they not exist of the last 10 or 15 years? I think they did. I think that's an advantage of them. We're getting more insightful analysis, all sorts of diagrams and arrows and highlighting that didn't happen before, so there's something good in what's going on there. Don't just think that it's all wrong.
"Why should anybody have the God-given right to see all games on television? That was never the case back in the day and we all survived. Just because it's a luxury that's available nowadays and some people can pay for it, other people may choose not, and we'll all have the luxury of seeing highlights afterwards if we didn't go to the game."
Most Read Stories