Glennon right to take Westmeath opportunity, says Canning
October 13, 2020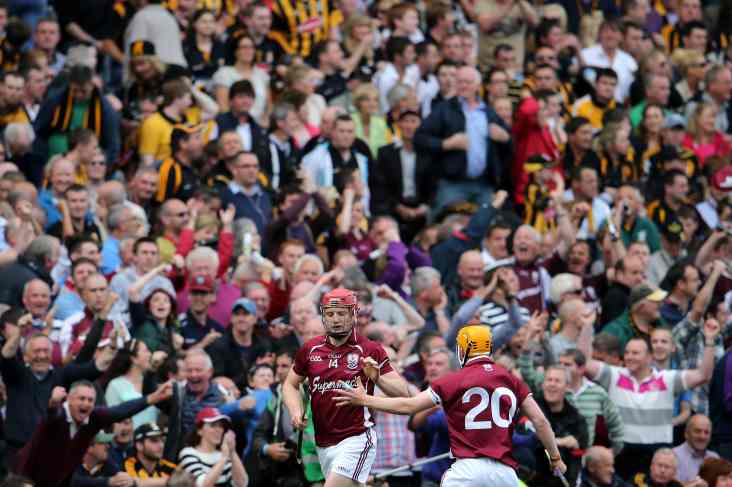 Joe Canning celebrates with Davy Glennon after scoring a free to level the 2012 All-Ireland SHC final
Joe Canning reckons Davy Glennon's move to Westmeath will be good for his former Galway team mate.
It was confirmed on Saturday that the 2017 All-Ireland winner would be declaring for the Lake County under the parental rule.
Canning sees it as an opportunity the Mullagh native was right to take.
"Yeah, he's gone to Westmeath," Canning is quoted saying by the42.ie. "He's not with us in Galway anymore and the opportunity came up and, sure, why not? He himself, I think, wants to stay playing at a high level and the opportunity is there with Westmeath.
"With Noel (Larkin) there as well, Noel was involved with us in Galway and was our coach in 2014 with Portumna when my brother Frank was manager, they get on very well and know each other very well. So that was a kind of a nice connection for Davy as well. Yeah, best of luck to him, hopefully it works out for him.
"I suppose it's not too far either for him. With the motorway now it's only 45 minutes, an hour down the road. He'll enjoy it.
"I think it'll be good for him. Westmeath have got a good hurler in Davy."
Most Read Stories