'We didn't foresee this'
August 14, 2023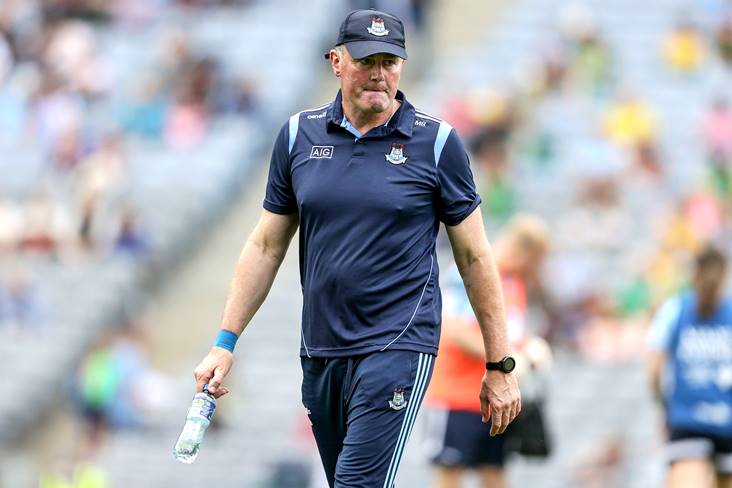 Dublin manager Mick Bohan. ©INPHO/Laszlo Geczo.
Dublin's latest All-Ireland senior ladies football success wasn't in the script, manager Mick Bohan has admitted.
And that made it all the sweeter for the now five-time All-Ireland winning manager who rebuilt a new team this year.
"We were on our knees back in October/November time," Bohan said in an interview with RTÉ.
"When you win something, people kind of dismiss that a little bit. If you knew where we were and we were trying to maximise everything we had. Genuinely, the group will tell you this, we were just trying to make this thing competitive.
"We didn't foresee this. There is a little bit of knowledge around the scenes in this camp. The likes of Frankie Roebuck and Seaghan Kearney, Paul Casey and Derek Murray. Guys who have soldiered with the lads' teams. That bit of knowledge and as Frankie kept telling me all year, you don't have to have the best deck to win the card game.
"Sami Dowling came in with us this year as an S&C and he's brought a completely new level to it. We've seen that in all of the sessions, they just worked their backsides off. That is obviously the most important trait in sport, regardless of what you do."
Most Read Stories