50,000 crowd expected to attend All-Ireland ladies football finals at Croker
August 12, 2023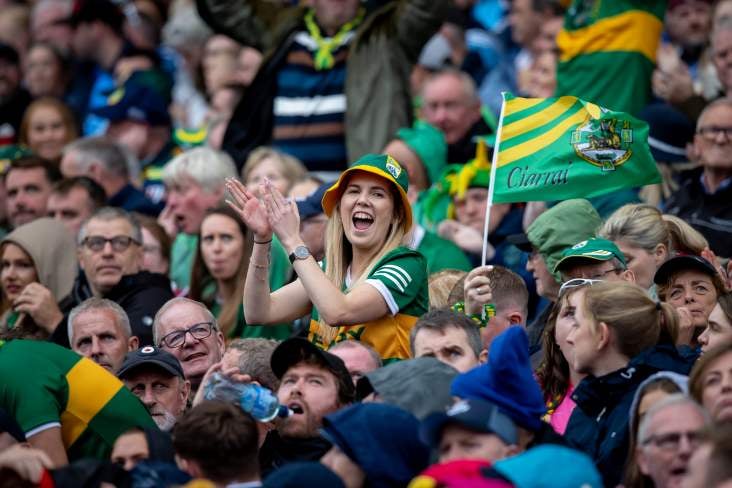 Kerry fans brave the wet conditions ahead of the All-Ireland SFC
A crowd of approximately 50,000 fans are expected to pass through the gates of Croke Park for tomorrow's three All-Ireland ladies football finals.
The action gets underway at 11.45am with Down and Limerick crossing swords in the junior decider before Clare and Kildare battle it out in the intermediate final (1.45pm).
The senior final between Dublin and Kerry is the showpiece and throws in at 4pm at headquarters, where captains from the previous 49 All-Ireland SFC finals will be paraded in front of the crowd at half-time.
Unfortunately, wet conditions are expected for the finals tomorrow afternoon with Met Eireann forecasting showers in Dublin throughout the day with temperatures set to be around 19c.
Most Read Stories