2020 Donegal SFC final won't be replayed until after 2021 final
September 27, 2021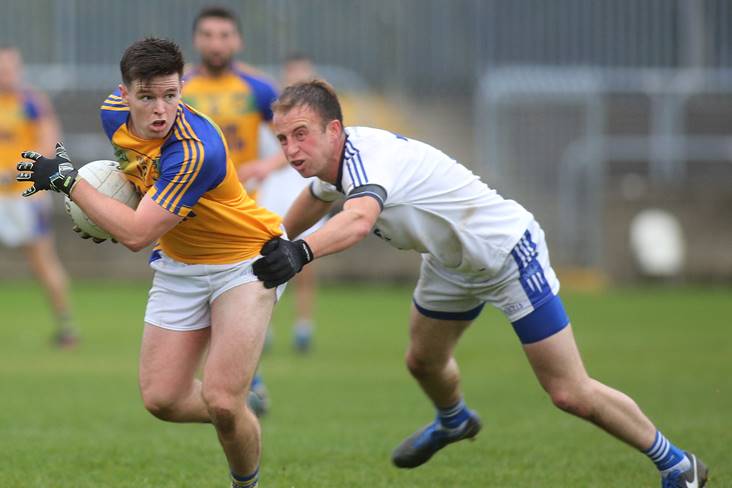 Kilcar's Matthew McClean and Naomh Conaill's Eoin Wade. ©INPHO/Lorcan Doherty.
The controversial 2020 Donegal SFC final won't be replayed until after this year's championship is completed.
Donegal GAA chairman Mick McGrath has confirmed that the Naomh Conaill v Kilcar rematch will remain on hold until after the 2021 Dr Maguire Cup decider is played.
Having been delayed by the pandemic, the 2020 final was won by Naomh Conaill after a penalty shootout on August 14 last, but it later transpired that they had used one too many substitutes during extra-time and Kilcar successfully appealed the result, leading to a replay being ordered.
That replay was fixed for September 8, but was postponed after Glenties appealed to the Ulster GAA Hearings Committee.
Providing an update on the situation, former top referee McGrath told RTÉ Radio 1: "There are appeals and count-appeals etc.
"The decision is that it won't be revisited until the 2021 championship is concluded. That is going on at the moment.
"Everybody would like to see it sorted. The clubs involved, it's only fair to them that we don't interfere with their participation in the 2021 championship."
Most Read Stories