Bonner: it wasn't a sending off
July 19, 2021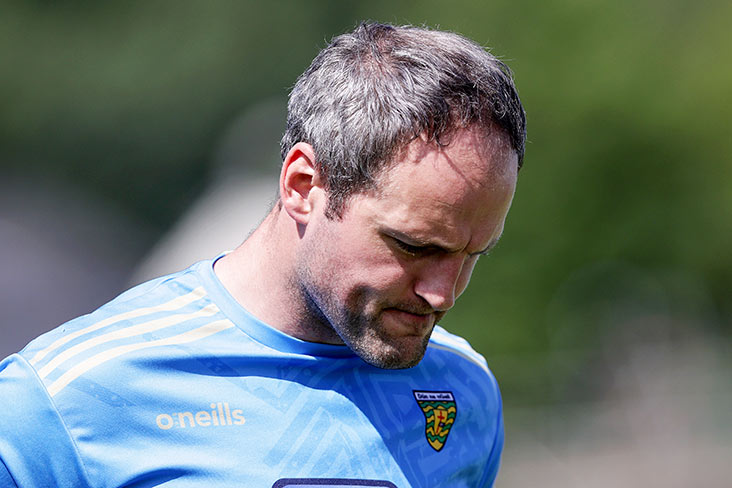 Donegal's Michael Murphy dejected after the game
Declan Bonner insisted that Michael Murphy didn't deserve to be sent off in the first half of Donegal's Ulster SFC semi-final loss to Tyrone.
The Donegal captain was already on a yellow card when he received a black card for a challenge on Kieran McGeary, which left Donegal down to 14 men for the rest of the game.
"Without having had a chance to look at it, to me it wasn't a sending-off. I chatted with Michael and he's very disappointed. Some days decisions go for you," the Donegal manager said.
The red card only compounded Murphy's frustration after he had missed a penalty and had been hampered with a hamstring injury in recent weeks.
"Michael owes Donegal football nothing," Bonner pointed out.
"Michael has been an absolute leader and has been absolutely immense in the time he has been playing for Donegal. It was frustrating for him, no doubt. He was very frustrated that he got the card at the time.
"Sometimes these things go for you and sometimes they don't."
Most Read Stories