Gough and Brolly 'still good friends'
September 13, 2019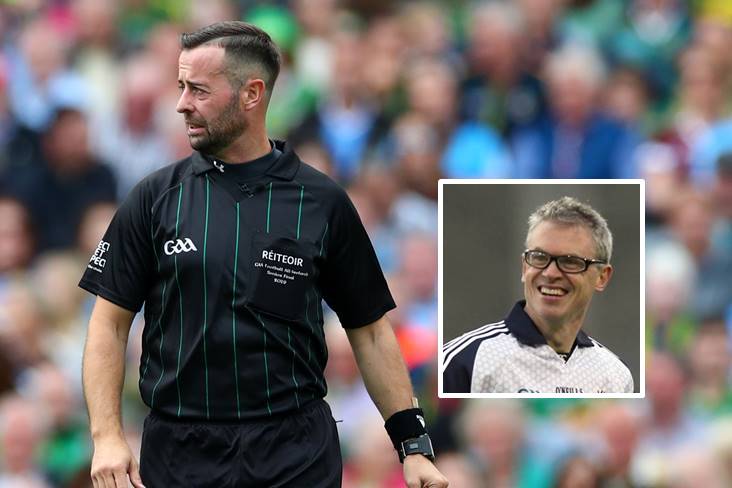 Referee David Gough and inset Joe Brolly.
David Gough insists he and Joe Brolly remain 'good friends', despite the Derry pundit's criticism of him during the drawn All-Ireland SFC final.
Brolly was highly critical of the Meath match official's decision to issue a second yellow card to Jonny Cooper late in the first half, claiming that he had been "clearly influenced by the propaganda coming from Kerry."
Despite apologising to Gough in a telephone conversation afterwards, Brolly has been dropped from RTE's coverage of tomorrow's All-Ireland SFC final replay and is believed to have had his contract with the national broadcaster ended.
"That's his business with another TV company," Gough told the Six O'Clock Show on TV3.
"Joe picked up the phone and rang me during the week. We had a chat. He explained his viewpoint, I explained mine. He apologised, we got on with life.
"We had a chat about various other different things and we'll sit down and have a drink again when we see one another. There's no fallout and we're still as good friends as we always have been."
Most Read Stories