McErlain backs Gallagher appointment
September 06, 2019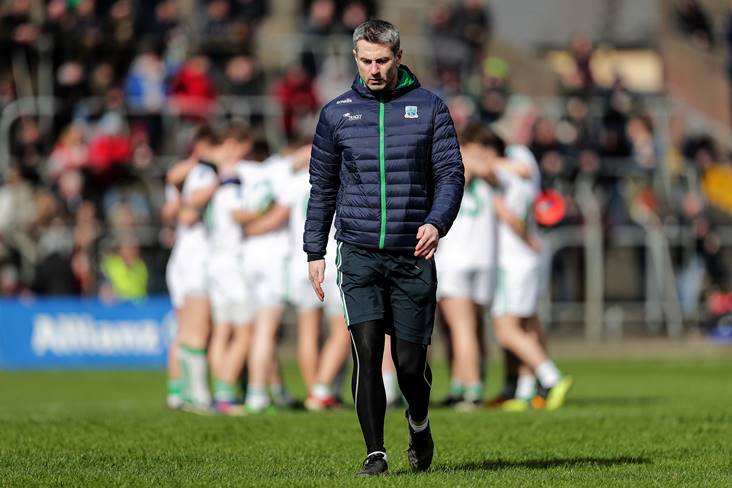 Rory Gallagher during his time as Fermanagh manager.
Damien McErlain believes that Derry have made a wise choice in appointing Rory Gallagher as his replacement as senior football manager.
Somewhat surprisingly, Gallagher has been appointed in the role, just a few short weeks after he stepped down as Fermanagh manager.
McErlain stepped down from the role in July and speaking to the Derry Journal, he was emphatic in his backing of Gallagher to bring the county forward.
"I think it is a super appointment," said McErlain. "We are bringing a man in who has real experience of what it takes at county level.
"As a manager, I think he has been involved in three out of the last five Ulster finals so the experience he brings, even at All-Ireland level, is absolutely superb.
"What he can bring to a squad which is just about to get younger with an influx of under-20s, will be the standards that every player needs to be at to achieve their goal, be it an Ulster title or whatever else. That's probably an education process that the Derry players need.
"They won't be able to look at Rory and say, 'Well, how do you know?' They'll see this man at the top of his game in that sense, in terms of preparation. He'll make demands of them and hopefully the players will respond. He can definitely take Derry forward, it's a really good appointment."
Most Read Stories