Gallagher: "I don't have one style of play"
September 05, 2019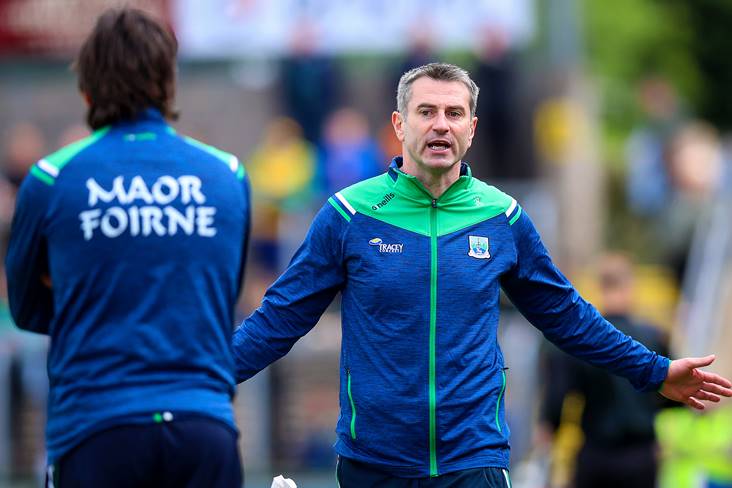 Fermanagh manager Rory Gallagher. ©INPHO/Tommy Dickson.
Rory Gallagher has rejected any notion that he will transform Derry into a defensive team.
Under Gallagher, Fermanagh were one of the most defensively-minded teams in the country – and Donegal also knew how to defend in numbers when Gallagher was involved - but the new Oak Leaf County boss insists he can only work with the materials he has available to him:
"Obviously, when we got involved with Donegal, we brought probably a new dimension to defensive football," he told the BBC. "I think it [the analysis] is a little extreme and a lot of it is based on one game where we lined out against Dublin in the 2011 All-Ireland semi-final, which was exceptionally defensive and built to shock people.
"Going into Fermanagh, to be fair to Fermanagh, I was looking for a really short-term hit. Eoin Donnelly, Ryan Jones and the McCuskers have been playing for a long time and wanted to make an immediate impact. We felt there was a style of play which would give us the best chance of winning Ulster championship matches.
"It served Fermanagh well. Is it the way you are going to be competitive in the long-term? Probably not. To be fair, Fermanagh are probably a wee bit short of the marquee forwards inside. I don't have one style of play - the fundamental of improving players is the most important thing. Teams that at challenging at the highest level can adapt and play different styles."
Most Read Stories