McKenna needs time, says Cavanagh
September 23, 2020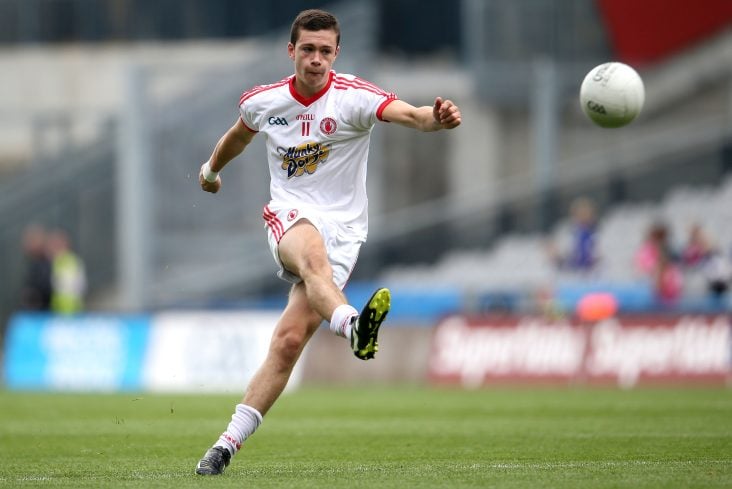 Conor McKenna in the colours of Tyrone
Conor McKenna needs to be given time to adjust to life back at home, according to recently retired Tyrone star Colm Cavanagh.
McKenna announced his retirement from the AFL earlier this month and intends to play with club and county again in Tyrone, having been in contact with Mickey Harte over the past few months.
Cavanagh, who announced his own retirement from inter-county football yesterday after 13 seasons with the Red Hands, reckons the 24-year-old Eglish clubman certainly has the capacity to "hit the ground running" if he returns to the Tyrone jersey.
"I think you must give Conor time and allow him to adjust back to life here," Cavanagh is quoted saying by RTE Sport.
"But at the same time, I know what he is like, what all the McKennas are like, they are all very natural athletes. We played Eglish two years ago in a club game and we were cruising when all of a sudden he made two crazy runs, they got two goals out of it and nearly beat us.
"Conor still has that knack and I do suspect he could hit ground a lot quicker than people think. That's not to pressure the lad."
Most Read Stories