Boylan sees positive signs for Royals
January 18, 2021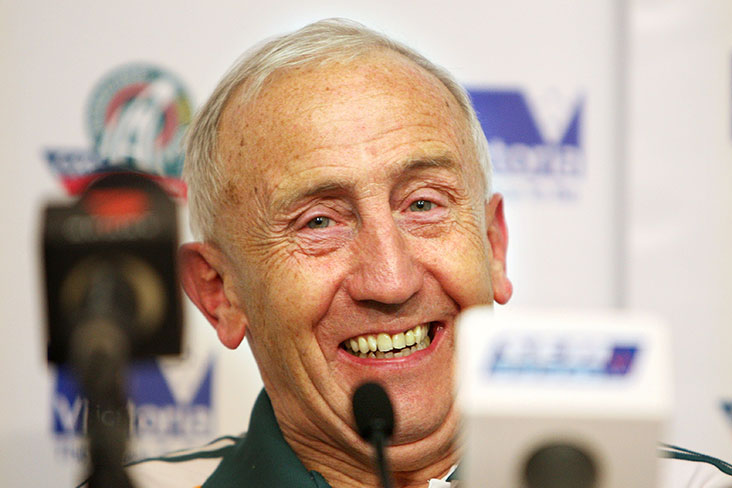 Meath's Sean Boylan
Meath legend Sean Boylan feels that the signs are positive for his home county going forward.
Last year's All-Ireland SFC saw the Royals reaching another Leinster final before losing out to all-conquering Dublin by a whopping 21 points at Croke Park.
However, speaking in a wide-ranging interview on RTE's Sunday Sport, Boylan said he doesn't see the gap as being that wide between Andy McEntee's men and the All-Ireland champions.
"There are green shoots," said the 77-year-old. "I would have seen it over the last three or four years at underage level. We've been very good, but it's a question of getting enough at the one time.
"Andy McEntee, and the lads, what they're putting into it. The amount of time and energy. But we had a chance at the start of the Leinster final. Cillian O'Sullivan was going through, and the players in front of him nearly froze. They never created the space, and we never got that goal that might have just set us off.
"It's amazing how something as simple as that can change everything and it was an uphill battle from there. We know from playing them in the league earlier, for the best part of the match we played to the level that they were at.
"People might say that they were missing players, but Dublin are never missing players. They have that number of players that can just fit in - it's quite remarkable.
"It just shows that it can happen. Does it mean that the players involved for the last few years are bad players? No, they just weren't good enough on the day. But it doesn't mean that they can't improve."
Most Read Stories