GAA right not to step in over club final 16th-man row - Ryan
February 03, 2023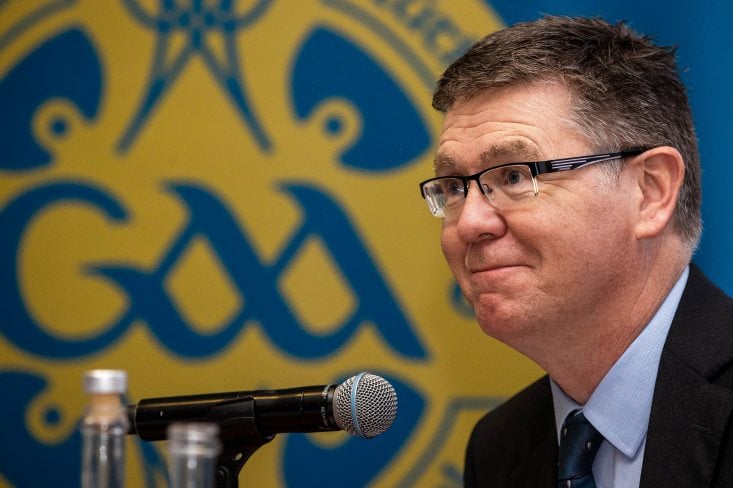 Ard Stiurthoir Tom Ryan ©INPHO/Ryan Byrne
GAA director general Tom Ryan believes it wouldn't have helped for the association to have stepped in and intervened in the All-Ireland club SFC final debacle.
Earlier this week, the Central Competitions Control Committee (CCCC) ordered that the decider between Kilmacud Crokes and Glen be replayed after Crokes played the closing stages of the game with 16 players on the pitch at Croke Park.
The CCCC waited for the Derry champions' objection to the result before probing and it drew criticism but, speaking to RTE Sport yesterday, Ryan defended the handling of the situation.
"I don't really think it helps matter too much if we dive in," he said. "The worst thing we could possibly do is the GAA step in [because] there's a deficit there, the GAA should intervene and direct something.
"I have never picked up [phone to] the chair on the CCCC, or anybody on the CCCC, to say, 'Derek [Kent, chairman], this is the way I want this to go'. I will not do that. Any suggestion implied or explicit that in some way we should have been directing something, that's completely wrong. Completely inappropriate.
"To the extent that people don't get that, that's okay. The safest thing we can do is to abide by the process that is tried and trusted and it works. We have to be really careful not to intervene but to not undermine that process either."
Most Read Stories