"It's very important that both sides are together on this"
March 05, 2021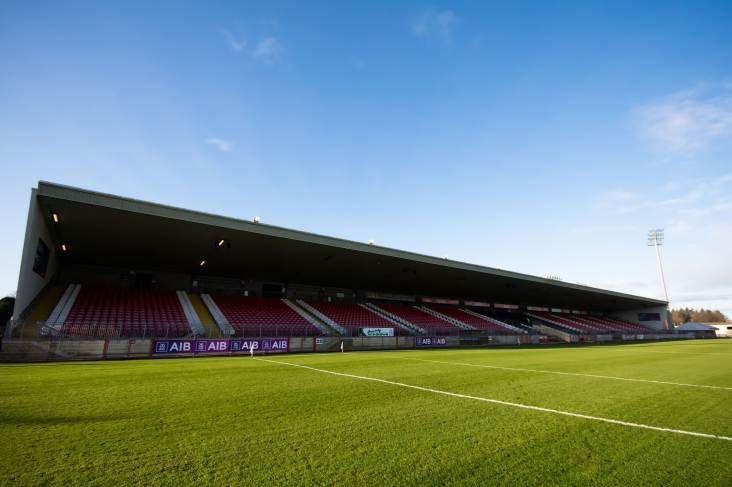 Healy Park, Omagh - home of Tyrone GAA
Ulster GAA PRO Declan Woods says the provincial body are not yet looking at return-to-play dates.
It is currently not expected that club training will be permitted by the GAA until all school children have fully returned to classes, which isn't scheduled to happen in the South until April 12 for all Secondary students.
Northern Ireland's roadmap for unwinding Covid restrictions sees a return to outdoor training pencilled in as one of the first things to be allowed. While there is no definitive date for that yo happen, it is expected that it could occur in the middle of March given the success of the Northern Ireland vaccine rollout.
Speaking on BBC Sport Northern Ireland Radio this week, former Armagh star Oisin McConville said that if given the go ahead by the NI Government, then the six counties must be allowed back on the pitch even if regulations prohibit it happening in the Republic.
However, Woods reiterated the comments of Ulster GAA CEO Brian McAvoy in outlining how it was important for both regions to be on the same sheet.
"It's very important that both sides are together on this," the Killeshandra clubman told RTE Sport.
"Everything is currently being driven by data and not dates. And while that remains the case, we are not even looking at potential return-to-play dates.
"We would look to very much keep a close alignment between the two jurisdictions. We are a 32-county body and while this pandemic plays out, we intend to keep it like that – certainly in terms of returning to play competitively."
Most Read Stories