Fundraiser launched for former Portarlington footballer with aggressive Motor Neurone Disease
July 02, 2022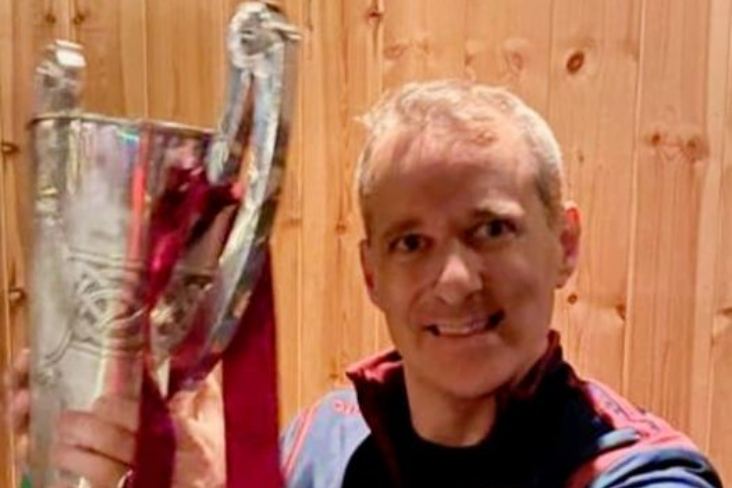 Jonathan McCowen of Portarlington
A GoFundMe has been launched for former Portarlington footballer Jonathan McCowen, a father of two diagnosed with terminal motor neurone disease.
Jonathan was diagnosed last September while his wife Sherie was pregnant with their second daughter.
Less than a year later and his condition has worsened to the point that he's now unable to talk or walk and is fed via a PEG tube into his abdomen.
At the time of his diagnosis, Jonathan was living in Vancouver, where his kids were born, and his links with Portarlington always remained strong over the years.
Nicknamed 'Micko', he was wing-back on the Portarlington which captured the club's 12th Laois senior football title in 2001.
His late father Jon was on the club's successful SFC-winning teams in 1954, '55 and '59.
As well as being a talented footballer, Jonathan was a fantastic tennis player in his younger years, with Portarlington Lawn Tennis Club writing on its Facebook page: "It is recognised by all the long-playing members of the club that Jonathan was the finest player the club ever produced".
Since his diagnosis, Jonathan's friends have been doing what they can to help and, with several fundraisers in planning, last week saw a Go Fund Me page set-up to help provide a home and secure future for Johnny's girls.
Donations to the Go Fund Me page can be made here and you can also follow their progress and show your support on Facebook and Instagram.
Most Read Stories