GAA's Proposal B figures "very, very conservative"- O'Donoghue
October 16, 2021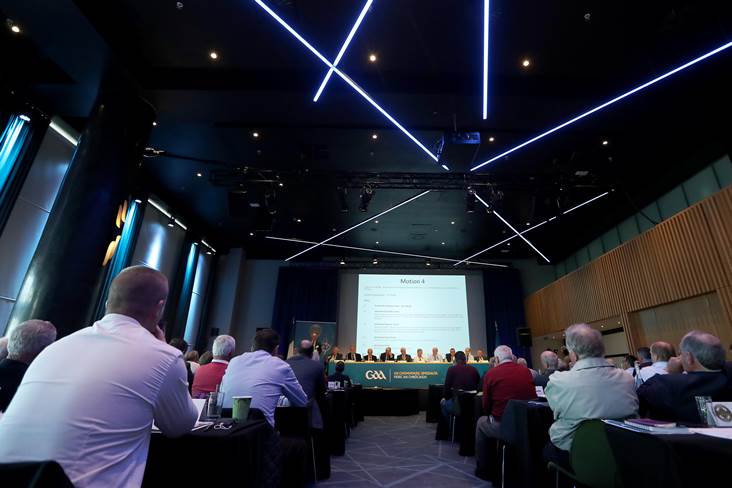 Special Congress takes place at Croke Park on October 23rd
Conor O'Donoghue, a member of the GAA's Calendar Review Task Force Committee, has described the association's projections for Proposal B at next week's Special Congress as being "very, very conservative".
Delegates will vote a week from today on proposals that could radically change the All-Ireland senior football championship's format.
Thursday night's meeting with county board treasurers saw the GAA's finance department shoot down a claim by Mr O'Donoghue that Proposal B would net more for the Association annually.
A document circulated by Mr O'Donoghue this week showed how, if passed on October 23rd, Proposal B would net an extra €10m for the Association each year as a result of extra provincial and championship games.
GAA director of finance Ger Mulryan has since argued that estimated attendance figures for a qualifier system in the championship, along with the Tailteann Cup, would be financially more beneficial.
Yesterday, the GPA called those figures "surprisingly conservative" and Mr O'Donoghue concurred when speaking on Off The Ball.
"They [GAA] disagree with that process," he said, "And they've come up and said 'no no no, you can't use that, you've got to use the actual National League figures from February'... and then an average ticket price of €11 - including concessions.
"So that's the way that they've looked at it, and they're perfectly entitled to do that. I disagree. I disagree profoundly. I believe there's much more value in the games programme in the summer than has been described - but that's my opinion.
"These are assumptions based on the future. I've based my assumptions on the evidence, they've based their assumptions on different evidence and they're perfectly entitle to do that. There's a debate.
"The central part, which I took from it was those assumptions that have been forwarded by Croke Park are very, very conservative I would say.
"And that's fine. And yet, they still arrived at a number that meant all of the various proposals would run very similar to each other according to what they've said. And that's fine also.
"But it does answer the question that [Ulster GAA Secretary] Brian McAvoy and others asked publicly - and were right to do so, 'Show me the figures. Where are the figures?'"
He continued: "Everyone has been shown two sets of figures based on assumptions into the future. Those assumptions are things that are unknowable right now.
"We based them on evidence that we think is reasonable, and I don't doubt that Croke Park also feel - or that certainly Ger [Mulryan] feels that those numbers that he's gotten from the provincial CFOs etc, and they would have sat down as I understand over the last day or two to go through figure... they're perfectly entitled to put them out there, and it's up to you or I to argue the case after that."
Most Read Stories