Watch: Chelsea boss Thomas Tuchel tries his hand at hurling
July 22, 2021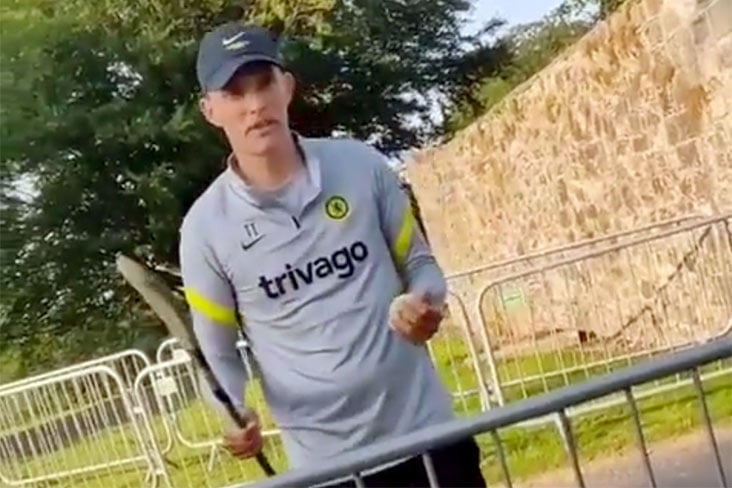 Chelsea manager Thomas Tuchel tries his hand at hurling
Chelsea football manager Thomas Tuchel was spotted learning the basics of hurling in Co Kildare this week.
The European champions are currently holding pre-season training at Carton House as the 2021/22 Premier League season gets underway in a little over three weeks' time.
The footage below shows Tuchel being persuaded to try a few pucks after picking up a hurl and taking on board instructions on how to swing it.
Most Read Stories