"He'll come to his own decision, and we'll respect that"
July 22, 2021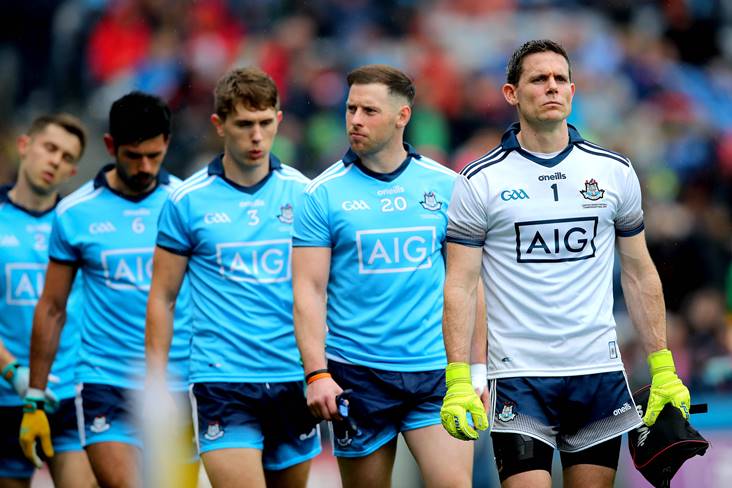 Dublin goalkeeper Stephen Cluxton leads his team. ©INPHO/Ryan Byrne.
Dublin defender Davy Byrne says the team will respect whatever decision captain Stephen Cluxton makes with regards to his future.
Cluxton has yet to feature for the All-Ireland champions this year and speculation is rife that the 39-year-old's absence is set to lead to him calling time on what has been a remarkable career.
Speaking to RTE Sport, Byrne said the Parnells clubman will come to his own decision.
"I haven't caught up with Stephen on that so I couldn't give an exact comment on anything he said," the seven-time All-Ireland winner stated.
"He'll come to his own decision, and we'll respect that. Stephen Cluxton has had an amazing career to date and he's been a fantastic leader for us but I suppose there is always that changeover every year.
"Some players, not even retiring, some players get dropped and other lads step up to the plate.
"I think Evan [Comerford] has done a great job with it so far and I believe he'll continue to do so as well."
He added: "On a personal level, I miss the guys, I miss Eric. We both came on to the panel in 2013. This would have been our ninth year playing together so you miss them but we absolutely respect their decision.
"It's a tough commitment, committing to inter-county football. It takes a lot of time out of your life so everyone has the right to play or not play."
Most Read Stories