"I'm forever indebted to her for getting me through this"
February 22, 2021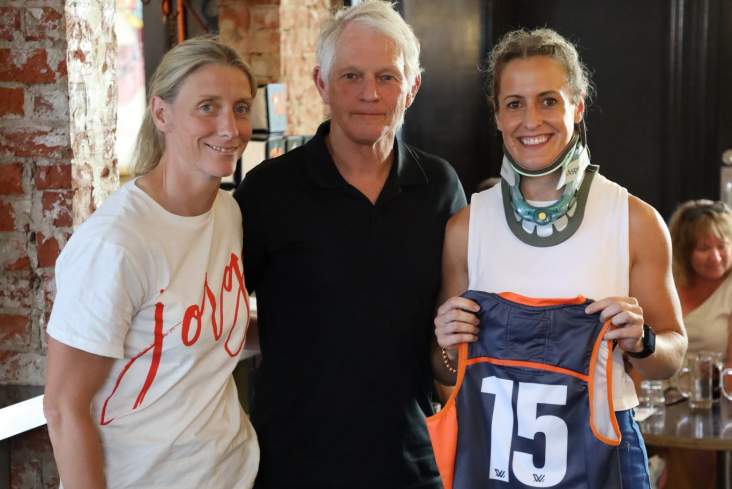 Brid Stack recieves her number 15 jersey for GWS Giants from Cora Staunton
Cork legend Brid Stack says she'll be "forever indebted" to Cora Staunton for the support she's given her through a difficult period in Australia.
Last month saw Stack suffer a worrying neck injury during her first game with GWS Giants after a heavy challenge from Adelaide Crows opponent Ebony Marinoff, who since received a three-match suspension.
The 11-time All-Ireland winner was released from hospital the next day and still recovering from the injury but remains positive, thanks in no small part to her team mate Staunton.
"I would have l known Cora for many, many years, we'd have always played each other on the pitch," Stack is quoted saying by RTE Sport.
"I'd have known her personality a small bit and I knew she was a good person but this has surpassed anything I ever thought of her character.
"She is just the most kind, good-hearted person and has my best interests at heart at all times.
"She was really affected by me getting injured as well. No one wants to see one of your own getting hurt. She's just been a constant source of support form the very start I'm forever indebted to her for getting me through this."
Most Read Stories