"The gods were looking down on me then" - Moran
May 14, 2021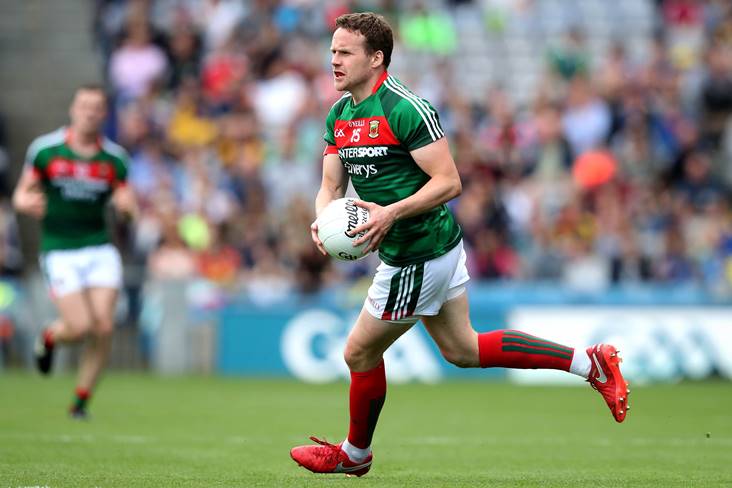 Mayo's Andy Moran.
©INPHO/Ryan Byrne.
Former Mayo star Andy Moran has recalled how team mate Jason Doherty became the most important player in the latter stages of his inter-county career.
Footballer of the Year in 2017, Moran made 85 championship appearances for Mayo before his retirement in 2019.
Speaking on Off The Ball, the eight-time Connacht SFC winner said that "the gods were looking down" on him as Doherty's defensive cover allowed him to play on into his mid-30s.
"I was out of the team, a five-minute man," Moran said of his latter years in a Mayo jersey.
"The gods were looking down on me then and I just got in for the Kildare game [in 2016] and the most important player in my career then became Jason Doherty."
He added: "Doherty literally did the running for me, [because] if Dublin's Davy Byrne starts running with the ball, there's absolutely no chance of me catching him.
"I don't think if I was driving a Ford Fiesta I could've caught him!"
Most Read Stories