Vote on two-tier championship expected to be close
October 18, 2019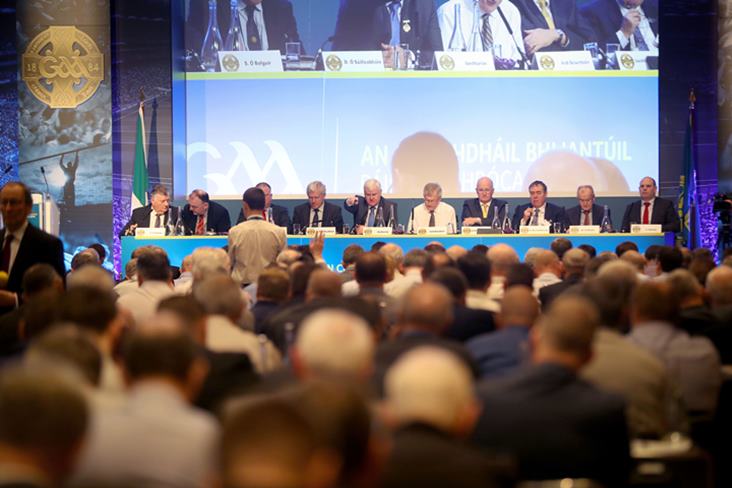 The top table at Congress 2018
The House of Commons isn't the only place where an important vote is being taken tomorrow.
At Special Congress in the redeveloped Pairc Ui Chaoimh, counties will vote on the motion for a two-tiered football championship. Requring a 60% majority, the motion proposes to move Division 3 and Division 4 counties who fail to make their provincial final into a Tier II competition instead of the All-Ireland qualifiers. The newly-created championship would be run on a straight knockout basis.

It's a similar format to the old Tommy Murphy Cup when Division 4 teams were removed from the qualifiers.
All the indications are that the vote will be close. Among the counties who are in favour of the motion are Leitrim, Louth, Limerick, Sligo, Waterford, Wicklow, Armagh, Cavan, London, Roscommon, Westmeath and Wexford. Carlow, Laois, Fermanagh, Clare, Derry, Longford, Tipperary and Offaly will vote against it, while the likes of Kerry, Donegal, Cork, Monaghan and Meath will decide on the day.
Delegates will also vote on the 'forward mark', the kick-out rule and replacing the black card with a 10-minute sin-bin.
Most Read Stories