Fitzmaurice interested to see Harte's approach with Oak Leafers
September 21, 2023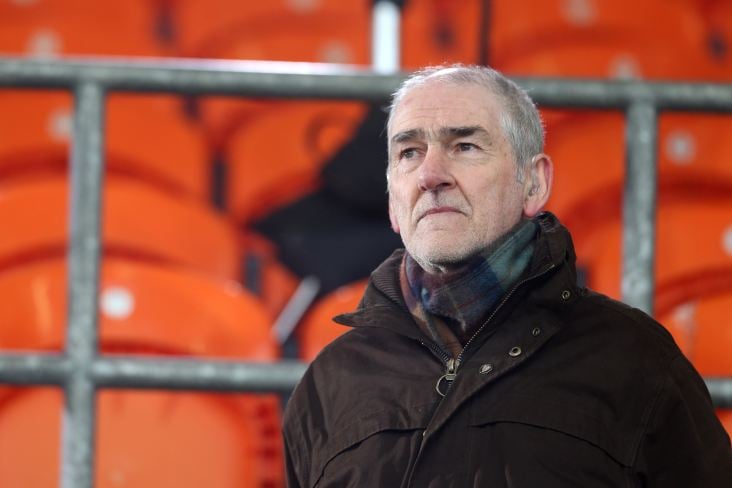 Former Tyrone manager Mickey Harte attends the Ulster SFC semi-final between Cavan and Down in Armagh
Former Kerry manager Eamonn Fitzmaurice says he's intrigued to see the tactical approach that Mickey Harte and his management team take with Derry next season.
News broke on Monday night that Harte had departed his post with Louth and was set to take the reins in the Oak Leaf County.
Tuesday night saw the three-time All-Ireland winning boss appointed as Derry manager on a three year-term and, speaking to RTE Sport, Fitzmaurice said he's looking forward to seeing what the Tyrone legend can do with the Ulster champions.
"The thing that is going to be interesting is how Mickey Harte and Gavin Devlin fit into the way that Derry have been playing the last couple of seasons," said the 2014 All-Ireland winning manager.
"I have been a big fan of how they have gone about it, in particularly their innovation with their forward play in the season gone by in how they were pushing everyone forward and playing with 14 and 15 in attack, using Odhran Lynch as an attacker. It very nearly got them to an All-Ireland final.
"I would have been looking forward to the next manager building on that. But the way that Mickey and Gavin have played in the past; that wouldn't have been in their playbook.
"It'll be interesting to see how they merge their approach to the game and the way this group of Derry players have been developing over the last few seasons. As I said I think the attraction is that All-Ireland winning experience in Mickey Harte's past."
Most Read Stories