It's going to be harder for Dubs next year, says Tompkins
September 21, 2019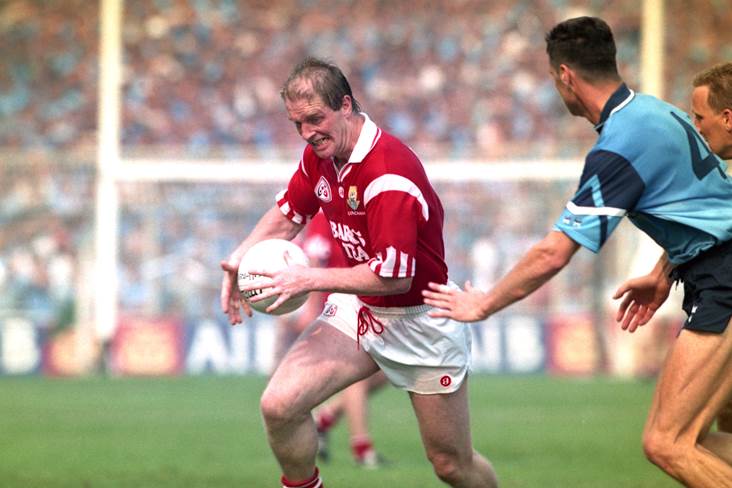 Cork's Larry Tompkins against Dublin.
©INPHO/James Meehan.
Cork legend Larry Tompkins sees some light at the end of the tunnel for all of the pretenders to Dublin's throne.
The 1990 All-Ireland winning Rebel County captain, who was inducted into the GAA's Hall of Fame during the week, noticed a chink in Dublin's armour during the recent All-Ireland final draw and replay games against Kerry.
"I just thought that in the last few weeks there was a little bit of the iceberg ready to break," he outlined in an interview with the Irish Daily Star.
"I thought there was a little bit of fatigue, particularly the first day in the All-Ireland final. I thought they were a little leg-weary.
"Was that the pressure of the five-in-a-row, had they been here and done that so many times it was affecting them?
"These things come, not so much that you are too old, I think it's just a case that you've been down this road so many times that it's just the same old ding-dong.
"Naturally, they are so experienced that they got that final push over the line the second day, but I just do think it's going to be harder for them next year."
Most Read Stories