O'Connor targets consistency with Lilywhites
September 19, 2019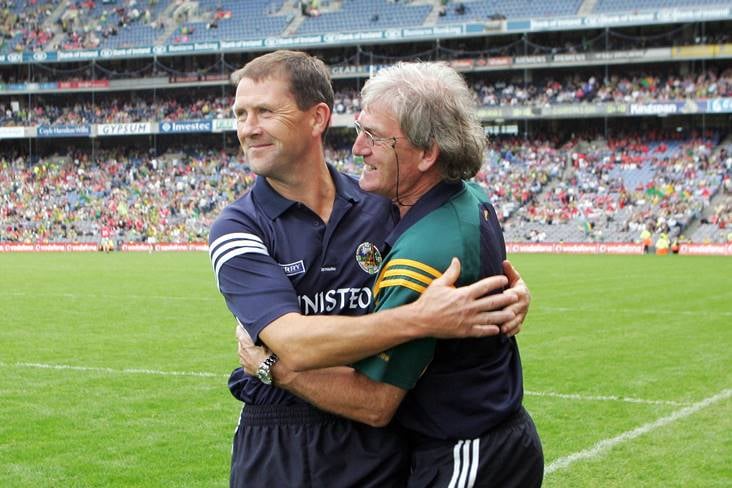 Kerry manager Jack O'Connor celebrates with selector Ger O'Keeffe after beating Cork
New Kildare boss Jack O'Connor says promotion back to Division 1 will be a chief priority during his first year in charge of the Lilywhites.
The former Kerry All-Ireland winning manager was appointed as Cian O'Neill's successor last month and, speaking to the Irish Independent at his official unveiling, he cited consistency as being key for the group in 2020.
"There are good footballers in Kildare, for whatever reason they haven't been as consistent as they'd have liked to have been over the last few years. Our aim would be to try to get a bit of consistency into the way they play and try to get back into Division 1. That would be a priority.
"To do anything serious in the championship, you'd want to be playing Division 1 and playing the best teams on a regular basis. That's the only way you'll get better, by challenging yourself against better teams.
"They have shown glimpses of promise over the past few years. Even down in Killarney last year in the Super 8s, they played very well for the first 20 minutes. They have shown glimpses of that promise, it's just a matter of trying to get consistency.
"To get that consistency, you have to train and get a panel that are used to playing together and create that bit of chemistry, that's where you get the consistency. Kildare probably had too many injuries and too many fellas missing to really be consistent enough."
Most Read Stories