'He probably deserves the respect to be making that decision himself'
June 30, 2022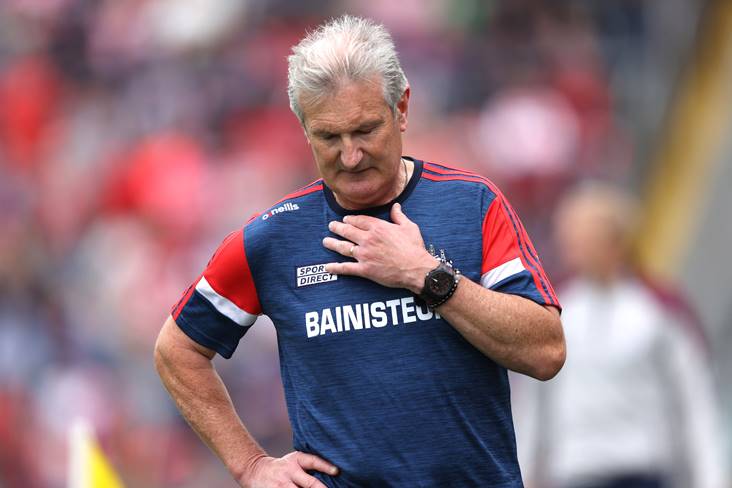 Cork manager Kieran Kingston. ©INPHO/Tom Maher.
Former Cork dual star Eoin Cadogan says Kieran Kingston deserves the opportunity to make up his mind on whether or not he wants to stay with the Rebels for another season.
Kingston's three-year term as manager came to an end following Cork's loss to Galway in the All-Ireland SHC quarter-finals last Saturday week.
It has since been reported that the Tracton clubman has been offered a one-year extension and, speaking to echolive.ie, Cadogan believes he has earned the respect at this stage to make the decision for himself.
"Kieran Kingston has been involved with Cork with eight of the last ten years, I think. He served as a selector, he served as a hurling coach, he served as a manager and then he stepped away for two years and then he stepped back in as manager again," he said.
"I know it's a results business in terms of silverware, but that is probably a true reflection of the type of person Kieran Kingston is that the amount of players he has put through his hand and the amount of people he has worked with have all respected him so much that they wanted him back, because they feel like he's the right man to drive Cork forward.
"For the amount of time he's given to Cork over that period of time, he probably deserves the respect to be making that decision himself. If that offer is on the table for 12 months, I'm sure Kieran will sit down with his family and the county board, and probably the players as well, to see if it's the right decision for both Cork firstly and for himself."
Most Read Stories