Ticket for 'Bloody Sunday' match sells for €7,000 at auction
March 06, 2021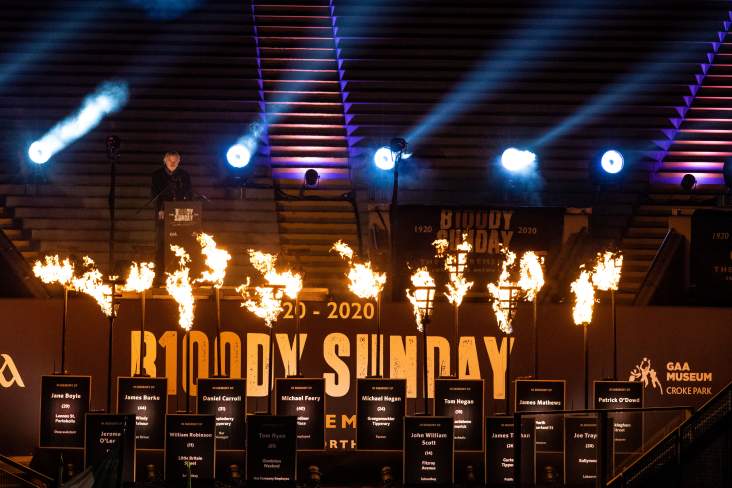 Last year marked the 100th anniversary of Bloody Sunday.
An original printed match ticket from the ill-fated 'Great Football Challenge Match' between Dublin and Tipperary at Croke Park on November 21, 1920, which became known as 'Bloody Sunday', has sold at auction for €7,000.
The ticket for the ill-fated game was expected to reach €2,000-3,000 but the estimate was far exceeded behind closed doors at Fonsie Mealy Auctioneers in Kilkenny this week.
On that day, 14 British Secret Service agents, known as "The Cairo Gang" were shot and killed across the capital by a squad of IRA members aka "The Twelve Apostles." In retaliation, British forces entered the stadium before opening fire on the crowd attending the match, killing 14 people and wounding 60 others.
Meanwhile, a bundle of rare match programmes from Roscommon All-Ireland SFC games between 1943 and 1962 fetched almost €4,000. The collection included a momento of the Rossies' historic All-Ireland final win against Kerry at Croke Park in 1944.
Most Read Stories