Dempsey set to depart
October 16, 2019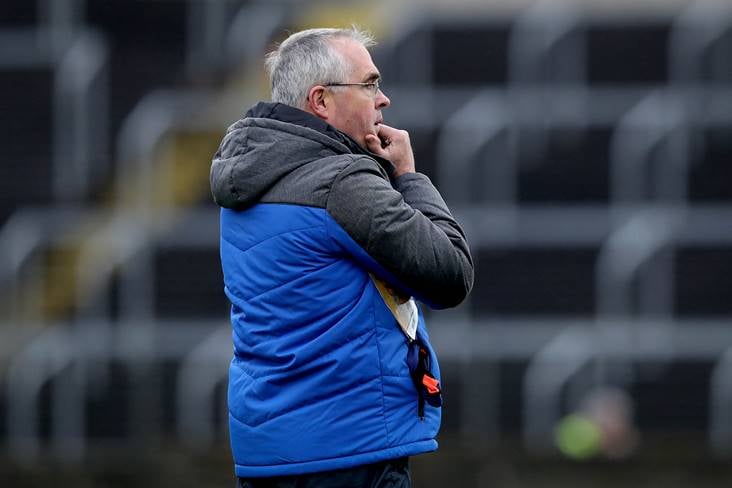 St Loman's manager Luke Dempsey.
©INPHO/Ryan Byrne.
St Loman's manager Luke Dempsey has hinted that it is time for a change of leadership following their Westmeath SFC final defeat to Garrycastle at the weekend.
After five years in charge of St Loman's, the former Westmeath manager has suggested that a change of voice is what the club needs at this stage.
St Loman's were leading by eight points at half time and looked set to lift the Paddy Flanagan Cup for a fourth time in five years, but Garrycastle staged a remarkable comeback to claim the title.
"Sport is about winning and losing, and I'm well accustomed to both joys and sadness of matches," Dempsey explained to the Westmeath Examiner. "We lost a lot of key players from last year and I agreed to come on board again this year as I left it would be unfair to leave the job to a new man.
He added: "Five years is longer than I stayed in most jobs, and I'm getting older as you can see from the grey hair and the baggy eyes! I love being involved with teams, but I think St Loman's will need a fresh voice to bring on what we've left behind. That's all I can think of at the moment."
Most Read Stories