"I'm sure there's more than 200 and 400 should be allowed in"
September 17, 2020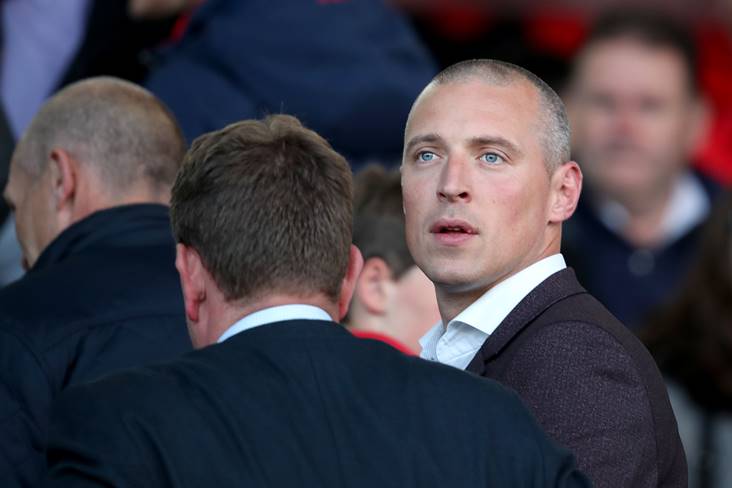 Former Kerry footballer Kieran Donaghy. ©INPHO/Dan Sheridan.
Former Kerry attacker Kieran Donaghy has described the government's decision to only allow a maximum crowd of 200 into GAA grounds as "disappointing".
Speaking on Sky Sports' Inside The Game, Donaghy was in agreement with fellow guest Peter Canavan that larger crowds could be let into venues, particularly with the amount of county finals scheduled for the coming weeks.
"I'm with Peter on this. It's disappointing. You've a stadium with 5,000 [capacity] but you can only allow 200 people into it. But you've a club, a normal club ground that might only be able to hold 200 or 300, but you're allowed 100 into that. So, the division doesn't make sense," said the Austin Stacks man.
"There is a lot of county finals coming up. There is a lot more than 200 or 400 that want to get into it. I don't understand why the government haven't come along and said 'everyone that goes to a game must have a mask on for the duration of the game'. If you're caught without a mask on, stewards can remove you from the pitch.
"It would keep everybody safe and it would allow more numbers into these games.
"We're allowed go into supermarkets with our masks on indoors, and as Peter rightly said, you're going to have more in pubs, booking meals, watching it on screens indoors. And I think it would be a lot safer if people were outside with masks on.
"A lot of these county finals are on in the provincial grounds, so they're big stadiums. I'm sure there's more than 200 and 400 should be allowed in. We should be trying to get that up, and get it up fast. But again, the proviso is everyone should have a mask, that's the crucial part."
Most Read Stories