"Without David Clifford, they'd be in a hole" - Keegan on Kerry
June 08, 2023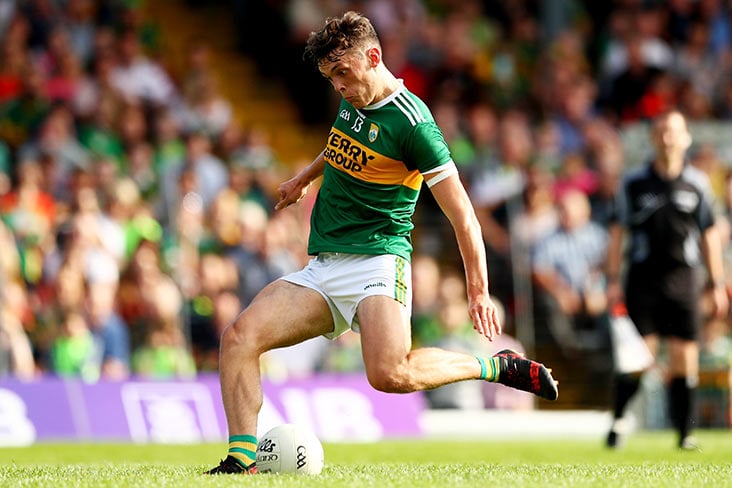 Kerry's David Clifford scores a penalty
Former Mayo star Lee Keegan says David Clifford is "carrying" Kerry at the moment.
The Kingdom scrapped through for their first win of the All-Ireland SFC group stage against Cork last weekend at Pairc Ui Chaoimh, where the Rebels felt a controversial penalty call cost them the points.
Writing in his column for RTE Sport this week, Keegan said he sees a difference between Kerry and Dublin's below par form over the last two games.
"They (Dublin) won handily enough on Saturday (against Kildare), but there's still an air of going through the motions about their performances," wrote the five-time All-Star.
"I still suspect that they'll perk up when it comes to the quarter-finals. We could see a far more potent beast emerge. Now is not the time to judge them. When you look at them on paper, arguing that they're not contenders is bananas.
"On the other hand, I think Kerry are struggling. They did look impressive in the Munster final but that has been an outlier in the season overall.
"On the evidence of the league and the round robin, they're nowhere near the levels they reached in 2022.
"Without David Clifford, they'd be in a hole. If he wasn't playing last Saturday, Cork would have beaten them. He's carrying them on their back at the moment.
"They can count their blessings for the penalty call too, which proved crucial in the end. Certainly, you would have to classify it as a goalscoring opportunity, though I suspect David Gough might be one of the few referees to apply that rule."
Most Read Stories