Ó Sé impressed by Derry
June 06, 2023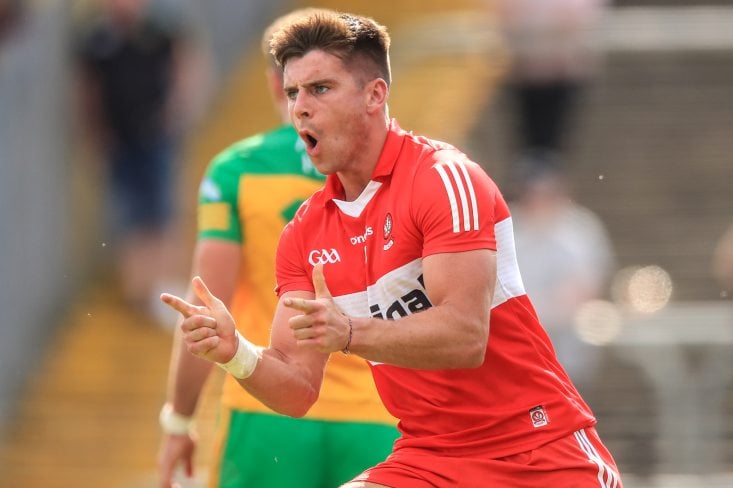 Derry's Conor Doherty celebrates scoring a goal against Donegal ©INPHO/Evan Treacy
Tomás Ó Sé doesn't think the controversy surrounding Rory Gallagher's sudden departure as manager has weakened Derry's All-Ireland prospects.
The back-to-back Ulster champions put their lacklustre All-Ireland SFC performance against Monaghan behind them with a clinical display against neighbours Donegal last Sunday, and Ó Sé was suitably impressed.
"With everything that's going on in the background with Rory Gallagher, and naturally the Armagh game (Ulster final) was huge and took an awful lot out of them," the Kerry great told the RTÉ GAA Podcast.
"It was difficult to come out so soon after. People were looking at Derry in the Monaghan match; they've been looking at Derry for the last year and-a-half, and they're trying to make this progression, and add to their bow in an attacking sense.
"After the Monaghan game you were thinking about whether what was going on in the background rattling them, is it an issue? They were not as energetic as they normally were.
"Then they come out a week later with an absolutely powerful performance. Donegal were absolutely brilliant, they pressed on Derry's kick outs, they stayed on their coattails.
"But at the very end the conditioning, the driving, the support play - it was phenomenal. Their half-back line kept on driving all day. Everything is slick, to hand."
Most Read Stories