Ó Sé makes a case for long-range kicking
June 05, 2023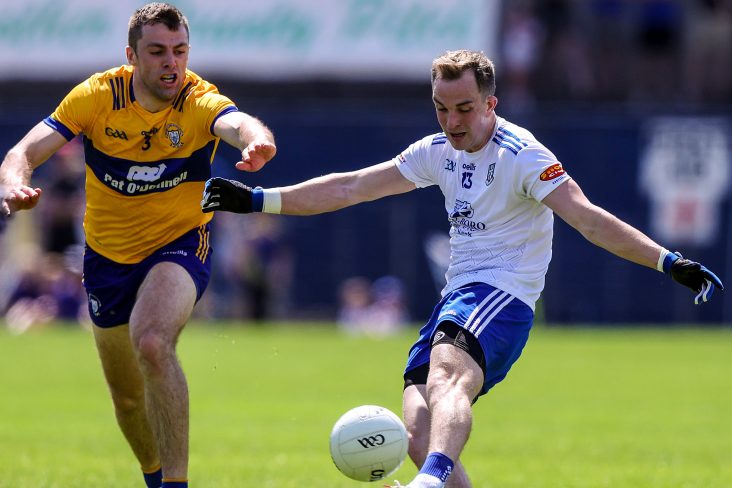 Monaghan's Jack McCarron with Clare's Cillian Brennan ©INPHO/John McVitty
Tomás Ó Sé believes long-range shooting could be the key to unlocking blanket defences.
During his analysis of the high-scoring All-Ireland SFC clash between Monaghan and Clare on The Sunday Game, the Kerry great said it was 'refreshing' to see two teams attempting scores from distance.
"You're always taught to defend the D, that area is always sacrosanct. You defend it hard," Ó Sé remarked.
"An awful amount of the scores (in Clones) were outside the D. Wind wasn't a factor there. It was strange, you don't often see teams taking on chances the way you did there. Now, you could also ask, was the defending naive?
"As you get closer to the big prize, the defending becomes tighter and faster. But I do think there is something in longer range kicking.
"I know we give out so much about defensive stuff - it was so refreshing to watch."
Most Read Stories