Farrell welcomes Cluxton's return
March 28, 2023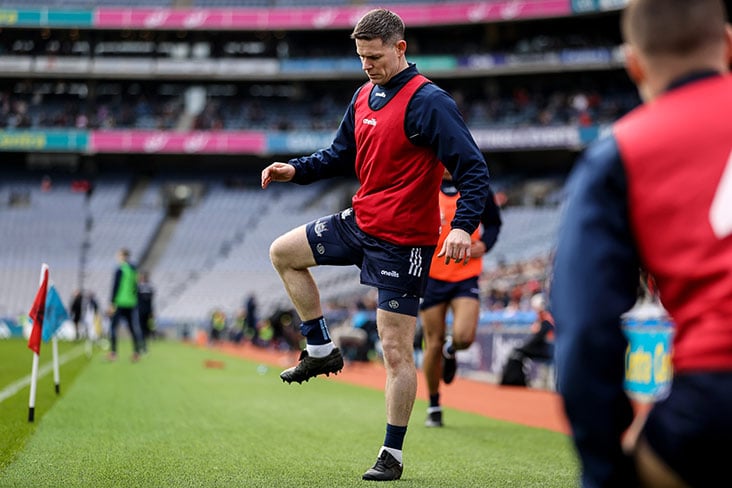 Dublin's Stephen Cluxton warms up on the sideline. ©INPHO/Ben Brady.
Dublin football boss Dessie Farrell says he's "delighted" to have Stephen Cluxton back in the fold.
The eight-time All-Ireland winning goalkeeper made a sensational return to the Dublin squad when he was named among the substitutes for last Sunday's win over Louth at Croke Park, which cemented the Dubs' place in this weekend's Allianz League Division 2 final against Derry.
Speaking to reporters afterwards, Farrell suggested that the 41-year-old wouldn't be content with just sitting on the bench.
"I would have thought not, no. Knowing the man," he said.
"Stephen is training a couple of weeks now. He's fit and healthy and keen and eager. We've had a number of goalkeeping injury woes.
"So there was a vacancy there and Stephen has always said if he could ever help us out in any way, he'd be willing to do it. We're delighted to have him in the mix.
"Obviously Stephen's leadership and experience and the personality he is, those type of individuals are invaluable in any set-up."
Most Read Stories