Crokes would've replayed final if it had come to it, says Walsh
March 16, 2023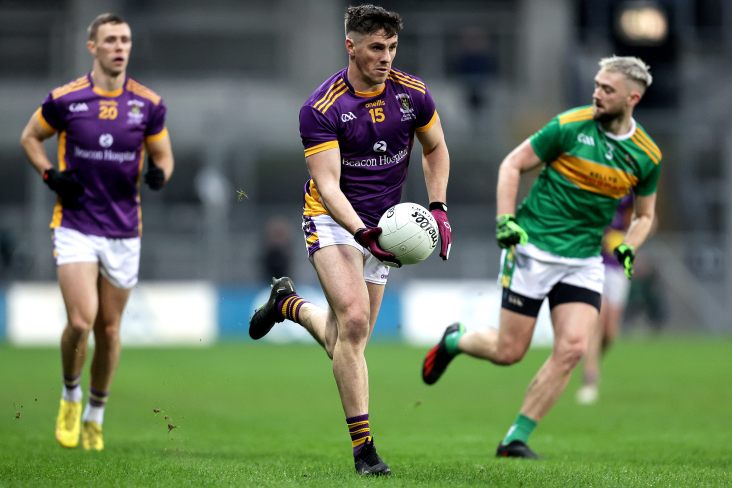 Kilmacud Crokes' Shane Walsh in action against Glen during the All-Ireland club SFC final at Croke Park ©INPHO/Laszlo Geczo
Shane Walsh says Kilmacud Crokes would've replayed the All-Ireland club SFC decider if it had been the final outcome of the saga.
The Dublin champions lodged a counter objection to the Central Competition Controls Committee (CCCC) towards the end of January after opponents Glen had earlier launched an official objection over Crokes having a 16th man on the field during the closing stages of the final at Croke Park.
Speaking on BBC Sport NI's The Social podcast, Walsh felt that the GAA should've responded quickly over the controversy rather than Glen launching its inevitable objection to the result.
"Probably the best way to handle the situation was for the GAA to come out and apologise (and say) there was an officiating error, because that's what I believe it was on the day. We didn't plan that script to happen," said Walsh.
On whether or not Crokes would've replayed the decider if it had been the final outcome, he added: "It was more a case of 'what will be, will be'. It's obviously not ideal to have to replay a game on a technicality but at the same time, (Kilmacud manager) Robbie (Brennan) has always said and the lads will say it themselves, 'whatever is asked you'll do', that is the way things were in the set-up and I don't envisage things being any different had it gone that way."
Most Read Stories