Duignan pays emotional tribute to Liam Kearns
March 14, 2023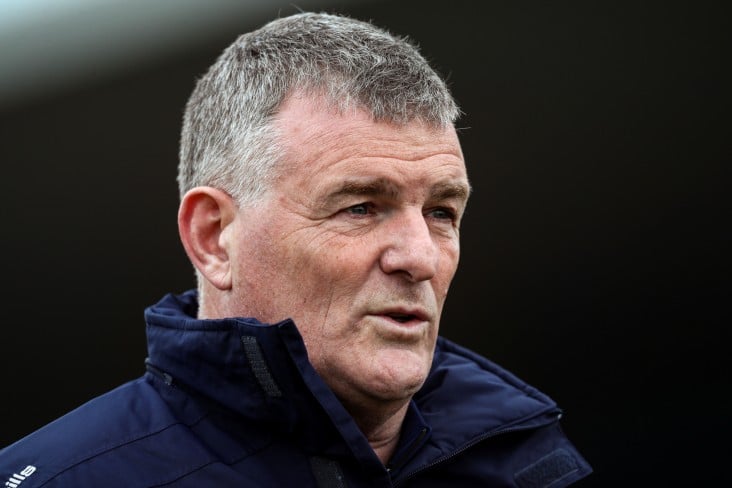 The late Liam Kearns
Michael Duignan has paid a heartfelt tribute to Liam Kearns following the Offaly football manager's sudden death on Sunday evening.
The Faithful County chairman described the Tralee man as a 'straight talker' who had gained the respect of everyone in the county during his short time in charge.
"I had admired him from a distance the great job he had done with Laois, Limerick and Tipperary, but he'd done a massive job with limited resources maybe at times... and had some great success," Duignan said on RTÉ Radio One's Morning Ireland.
"Just from the first time I met him, he drove up to the Faithful Fields to meet me maybe last July, and the minute I met him I knew he was the right man for the job, a straight talker, he knew his football, very organised.
"He just had a great ambition for Offaly - a great love, the way he settled in. I'm really upset for our players. He had assembled a top backroom team, but he had developed a great relationship with our players.
"He had retired from the Guards, as a sergeant in the Gardaí. And he said something to me; he said, 'I want to get this right because this is going to be my last job' … and we didn't think it was going to end like this."
Duignan also revealed that Kearns had taken an Offaly training session on the morning of his death.
"One of the lads texted me last night, Ruairí McNamee, and he just said he had the dressing-room in a chokehold since he took over. And I think that says it all really," he added.
Meanwhile, long-serving Offaly forward Anton Sullivan has echoed Duignan sentiments by saying Kearns was 'a straight talker, a leader and a gentleman'.
Most Read Stories