Canning insists Galway aren't in transition
January 23, 2023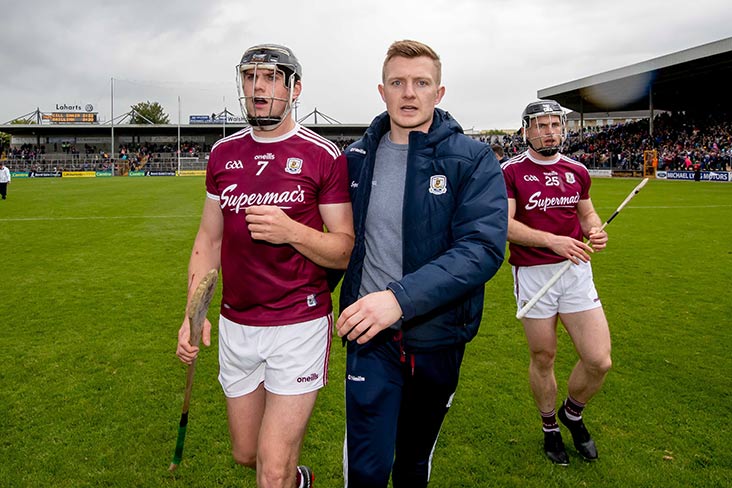 Galway's Joe Canning congratulates Joe Cooney after the win over Kilkenny in Nolan Park
Joe Canning believes Galway are among the teams who are best-placed to end Limerick's All-Ireland SHC dominance.
The legendary forward was Hurler of the Year when Galway ended their 29-year All-Ireland famine in 2017, and doesn't subscribe to the view that they're now going through a transitional phase under Henry Shefflin.
"I wouldn't say it's transitional period. I think they're competing. A transitional period comes when you're trying to change the team substantially and you're losing six or seven lads," the Portumna sharpshooter told RTÉ after he was revealed as a 'Sunday Game' hurling pundit.
"But Galway are only looking for one or two so I don't think there's any transition.
"Obviously last year, there was new management with Henry. But in the second year, hopefully they'll find one of two more guys and have a good year.
"Leinster is very competitive and it has been over the last number of years. A lot of people are skewed towards the Munster championship, saying it's number one.
"But if you look in the last few years in the Leinster championship, there's been great games. I know Kilkenny have won the last three, but they've always had to fight for it."
Most Read Stories