"The perfect team and the perfect result"
September 15, 2021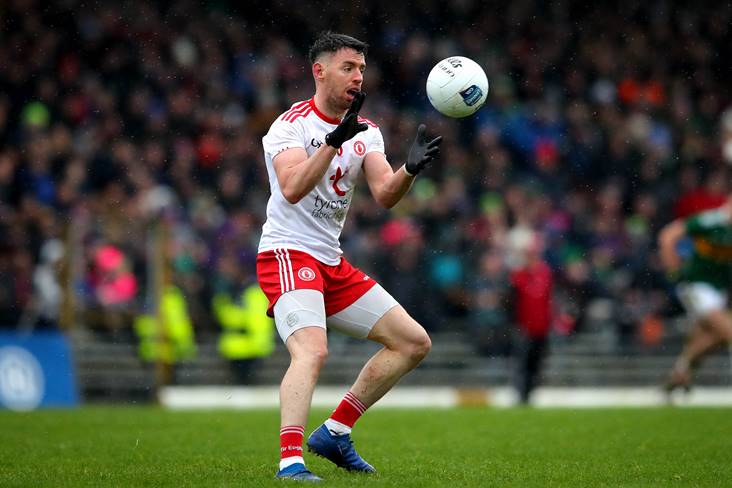 Tyrone's Mattie Donnelly. ©INPHO/Ryan Byrne.
Now that he has tasted Sam Maguire Cup success, Mattie Donnelly is hungry for more.
The long-serving Red Hand ace believes lthat ast Saturday's win over Mayo is only the beginning for this "very exciting squad".
"We have our medal now and we have a lot to improve upon as I said, a lot more room to improve," the Trillick clubman said in an interview with GAA.ie.
"Perhaps the medal will help us dip into that and tap into that. This team is a very exciting squad to be part of and I think in the next few years there is a lot there for us if we really apply ourselves well."
The years of hard work and perseverance paid off for the 30-year-old at GAA HQ…
"Since we laced the boots up, it's what we've dreamed of, that's what I said to the boys. This isn't a thing that's going since last October, it's since we all laced our boots up.
"It's all come together and it's culminated in this. Even when I started out in the senior squad, you are all the time looking in front of you, to see what's coming, and you just knew with them boys coming that we have now, you just knew, everyone that was meant to be there was in that changing room for us.
"Just the perfect blend, the perfect mix, just the perfect team and the perfect result."
Most Read Stories