Cork boss 'very disgusted' by officials' performance
June 07, 2021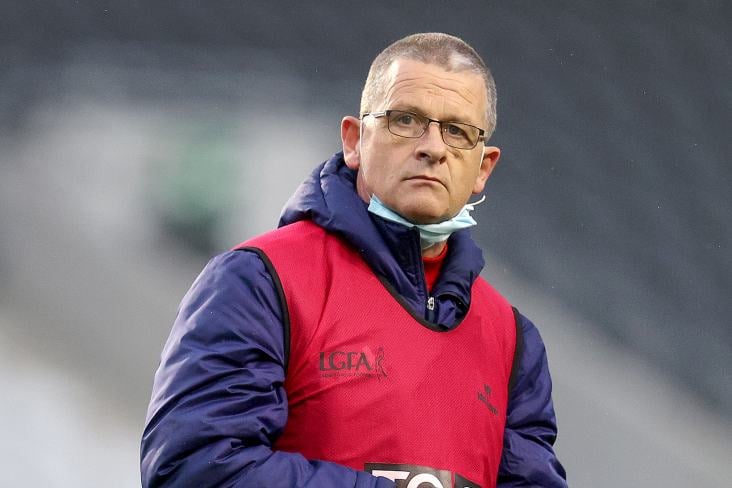 Ephie Fitzgerald
Cork ladies manager Ephie Fitzgerald says he was "very disgusted" with the officiating during his side's National League encounter with Waterford in Dungarvan yesterday.
The Leesiders came through against the Deise women with a hard-earned 2-11 to 2-8 win at Fraher Field to book their slot against Donegal in the Division 1 semi-finals next Saturday.
Speaking after the game, Fitzgerald was happy to see his players get the job done but didn't hold back when criticising what he saw as a poor performance from the officials, voicing anger at referee Austin O'Connell for not awarding his team what he felt was a clear penalty.
"I'm in the game a long time and I've seen bad decisions in my time but that's up there with the best of them," he is quoted saying by RTE Sport.
"I'm very disgusted with the performance of the officials today. It's not up to the standard that these girls deserve. I was sent to the stand for saying his decision was a joke. I can't say that to him, that that particular decision was a joke.
"I'm probably looking at eight weeks [suspension] now and the man wouldn't talk to me. If we're not allowed to question referees in a respectful manner then what's the point?
"We put so much time and effort into preparing teams and making sure they're right and that they do things right - on and off the pitch - and then officials won't communicate.
"He said afterwards that he sent me off for calling him a joke which 100% I didn't do - himself personally a joke, which I didn't do. No [foul] language used, no derogatory stuff towards him
"I could be looking at getting eight weeks for that which is just mind-boggling - no talking afterwards and I couldn't even reason with the man."
Most Read Stories