Back in Black: Sligo to wear stylish new jersey in 2021
May 01, 2021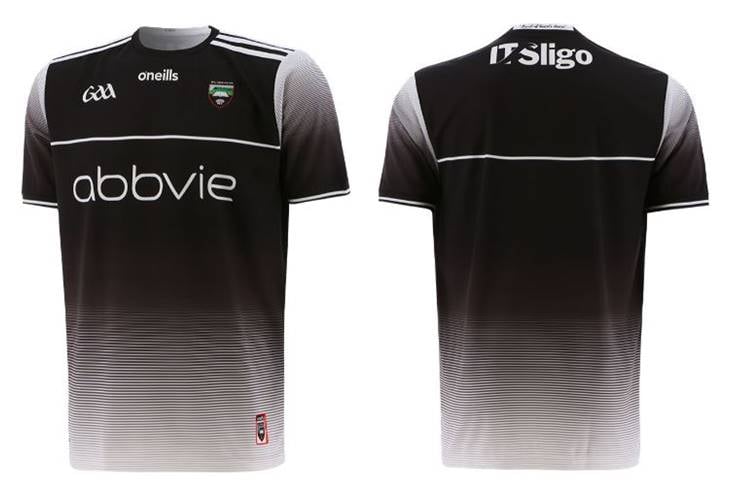 A front and back view of the new Sligo jersey.
Sligo have been known for their stylish jerseys in recent years - and the Yeats County have now pulled off another impressive effort with a predominantly black version that fades to white across the front and back and along the sleeves.
The Connacht outfit had been sporting a more white-than-black look since 2019 but will be back in black this year while they have gone for gold with the goalkeeper's jersey.
Main sponsor AbbVie remains on the front for a sixth season, as does the logo of IT Sligo on the back.
The jerseys are available for purchase online and in-store at O'Neills.
Most Read Stories