Laochra Gael features Wexford's Liam Griffin tonight
April 29, 2021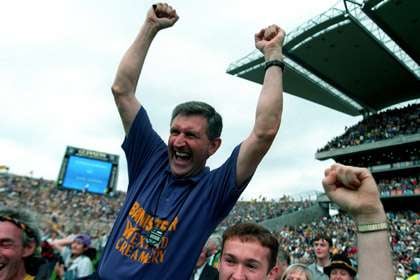 Wexford manager Liam Griffin celebrates their All Ireland success in 1996 at Croke Park
For the Series Finale of Laochra Gael comes the story of Liam Griffin.
He was inspired by the Rackards and their likes as he grew up, but Wexford hurling was in dire straits when Liam was made manager in 1995. It went from bad to worse from the start with heavy defeats and controversy.
In his second year as manager, unbeknownst to anyone he would be stepping down as soon as Wexford were out of the championship because of his wife Mary's illness. As it happened, they went all the way in 1996. He wasn't there for long but Liam Griffin's legacy will live forever.
TG4, Thursday 29 April, 9.30pm: Laochra Gael
Most Read Stories