Browne hits out at Dublin 'arrogance', calls for Farrell to step down
April 04, 2021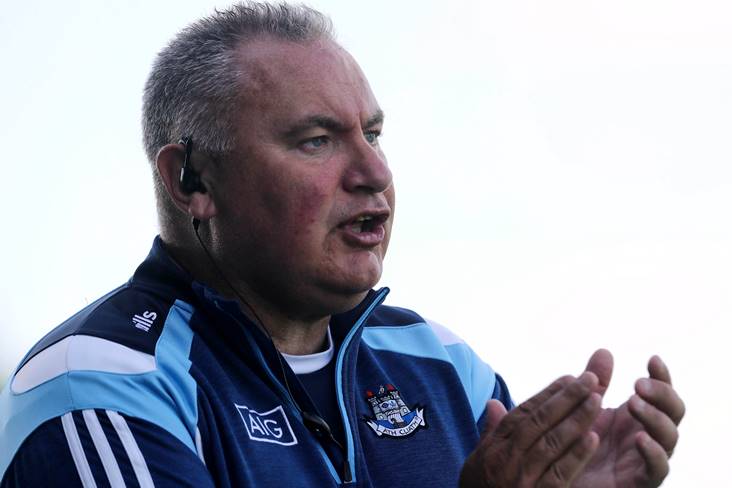 Former Dublin camogie manager Frank Browne. ©INPHO/Lorraine O'Sullivan.
Frank Browne has slammed the 'arrogance' of Dublin following their senior football team's training controversy and says the Sky Blues' manager Dessie Farrell should step down.
The Wexford native, who managed the Dublin camogie team in 2019 and the Mayo ladies footballers for three years previous to that, aired his annoyance over the Dubs breaching Covid-19 rules when speaking on Midwest Radio's Sunday Sports Show.
Dublin's management committee have slapped a 12-week ban on Farrell after up to nine members of his All-Ireland winning squad were pictured training at Innisfails GAA club on Wednesday morning.
"There almost a kind of an arrogance. 'Well, we're the Dublin footballers, we can actually do what we want anyway'," Browne said.
"On the other hand, they're talking out both sides of their mouth. 'Come on, stay safe everybody and do this but we're okay, we're just going to slip down to the pitch at 7 o'clock in the morning when no one is looking and play a bit of football'.
"I think it was just badly advised, badly judged and I think it's a cop out to say they're amateur players. We're all amateur players involved in the GAA, we all know right from wrong and it was wrong.
The newly appointed Roscommon camogie boss believes the buck stops with the manager.
He continued: "Dessie has been suspended, I have brilliant time for Dessie, he did huge work with the GPA, but I think Dessie probably should have put up his hand and said, 'Look, I've made a bad call here and I'm actually going to step down as manager'."
Most Read Stories