Seats on the Hill and a possible 42,000 in Croke Park
June 08, 2020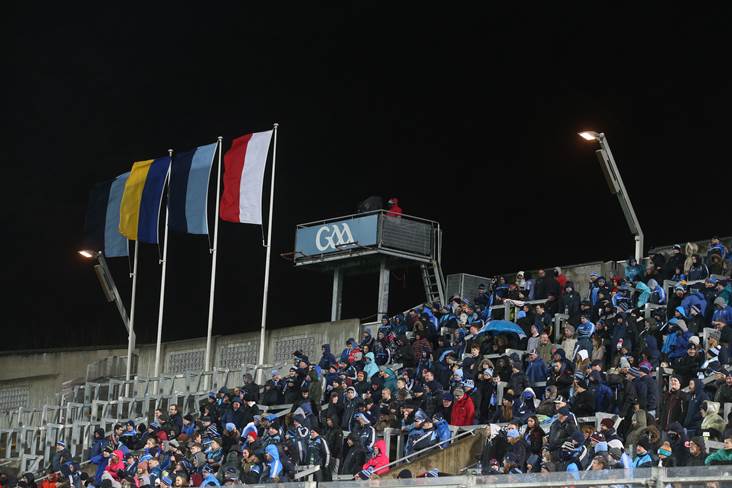 Fans on Hill 16 before the Allianz FL clash between Dublin and Tyrone at Croke Park.
©INPHO/Tommy Dickson.
Social distancing could see the capacity of Croke Park halved and seats installed on Hill 16.
The Jones Road Stadium has a capacity of excess of 82,000 but it is unlikely that a full attendance would be allowed in the near future due to the Covid-19 restrictions.
GAA President John Horan revealed that if social distancing remained at 2m, then only 21,000 would be allowed into Croke Park while if social distancing was reduced to 1m, then 42,000 could attend games.
"We've already worked it out that if the Government allow larger crowds to gather, over the 5,000 that they currently have, we could probably put 21,000 into Croke Park safely," Horan told Na Fianna GAA TV.
"It would cause practicalities in terms of there'd be an element of lottery for tickets. Premium ticket holders would probably have to get a credit into the following year and just do a lottery on the tickets that are actually there available for games going forward.
"Until social distancing is scaled back, we just won't be able to pack Croke Park, it is our intention to get it open and get it going once the inter-county games start. If it goes back to one metre, we'll be able to double the attendance to 42,000.
"There's an issue over the Hill whether we'd have to put seating in there because really controlling crowds on terraces is always going to be a nightmare going forward."
Most Read Stories