On this day: 13 years since first soccer game played in Croke Park
March 24, 2020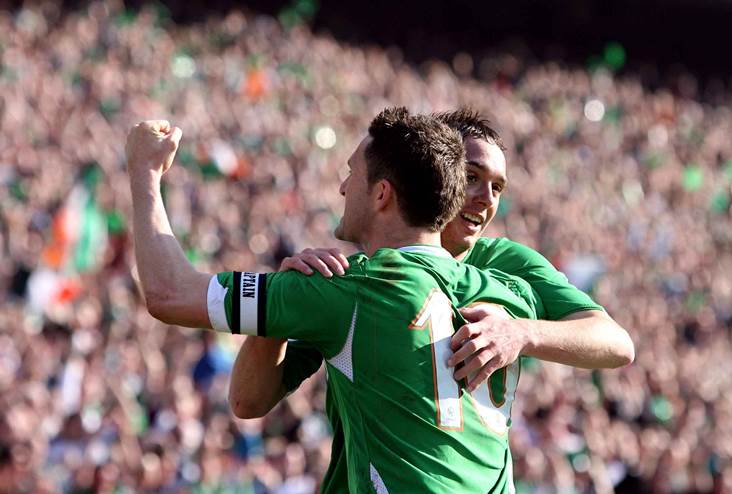 Stephen Ireland and Robbie Keane celebrate the goal during the win over Wales at Croke Park on 24 March 2007 ©INPHO/Tom Honan
March 24 2007 saw history made as the first ever soccer game was played at Croke Park.
A change to Rule 42 three years earlier had opened up the Jones Road venue to soccer and rugby while Landsdowne Road was rebuilt and became the Aviva Stadium.
72,539 were in attendance as Stephen Ireland scored the only goal of the game in a European Championhship Qualifier win over Wales. Steve Staunton was the Rep. Ireland manager at the time.
It was the first of 13 international soccer games played at GAA Headquarters which included the visits of Brazil, Italy, Germany and France.
The World Cup Qualifier against France on 14 November 2009 was the final soccer game played in Croke Park as part of the agreement and the 1-0 loss was the only competitive defeat the Boys in Green suffered at the venue.
Most Read Stories