Monaghan Centre of Excellence to be used for Covid-19 testing
March 23, 2020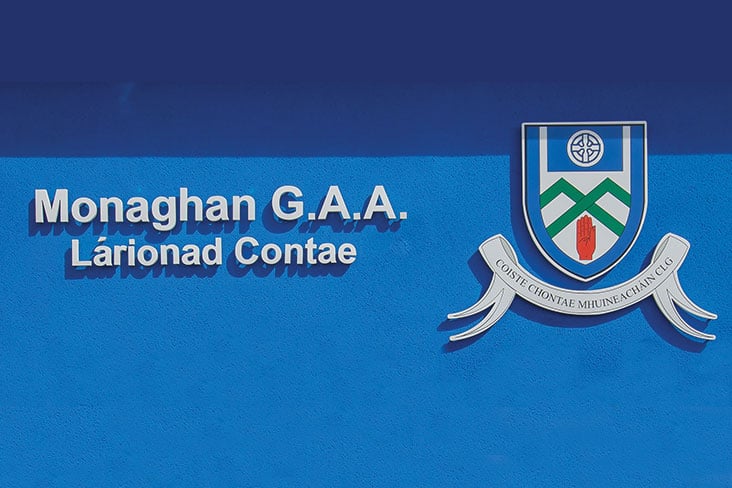 The Monaghan Centre of Excellence Cloghan
by John P Graham
The chairman of Monaghan County Board, Michael McMahon has announced that the Entekra Monaghan GAA Centre of Excellence at Cloghan is to be used as a test centre for the coronavirus.
"Croke Park and Pairc Ui Chaoimh in Cork along with some club facilities are already being used, so when we got a request from the HSE as to the availability of the facility, my reaction immediately was that we would co-operate with the HSE in any way we could in this particular emergency," explained the Monaghan Chairman.
"The only people working in the centre were Paul O'Connor and the coaching staff but with all the schools off now, they are able to work remotely, so we were able to make the centre available almost immediately.
"There are already plans to erect four or five marquees, but with the layout of Cloghan they will also have accommodation inside and they are hopeful that it can be used as a drive-through centre because it is in an ideal location there just a short distance off the N2.
"With county team training suspended Cloghan was just simply not being used and we don't know when all of that will come back on stream, but that's something that we can't determine ourselves."
All GAA activities are currently suspended by McMahon says they will do everything in their power to get the club game back up and running when given the green light.
"The only thing I can say is that we will be prepared to play until the last days of the year to get our competitions finished. Those decisions regarding inter county activity, training and games will be made at national level, so we await developments."
Most Read Stories