Hurley being used to practice social distancing in Wexford supermarket
March 22, 2020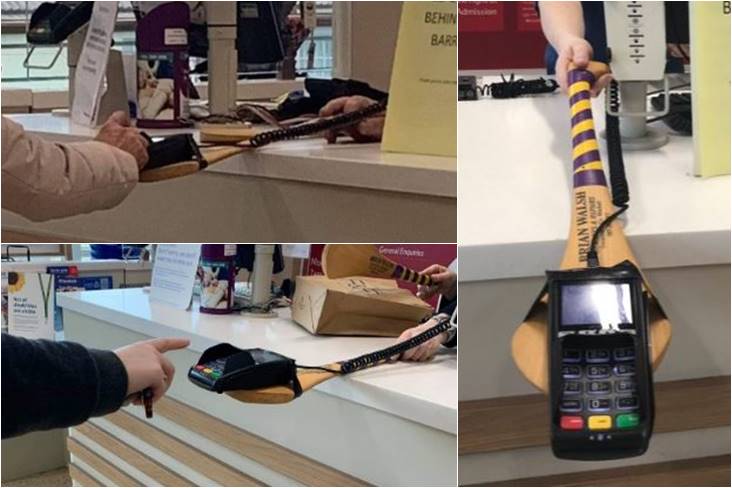 Lovely hurling from Tesco in Wexford.
The people of Wexford love their hurling so much that they're even using hurleys to practice social distancing.
Healthcare professionals say that keeping a distance of two metres (or six feet) between you and another person can help slow the spread of Covid-19.
Supermarkets and local businesses are improvising ways to ensure the health and safety of customers and staff but Tesco in Wexford have created something different.
A card machine taped to a hurley.
Good thing it's tap and go!
Most Read Stories