Roscommon further down the line - Hyland
January 14, 2020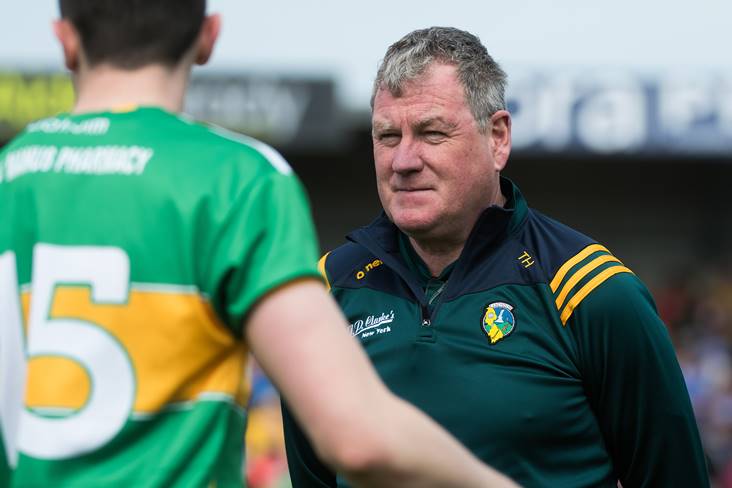 Leitrim manager Terry Hyland. ©INPHO/Evan Logan.
Terry Hyland accepts that Roscommon are much further down the development road than Leitrim.
A more seasoned Rossies outfit put a comparatively young, experimental Leitrim side to the sword in the FBD Connacht league on Sunday and the Leitrim boss compared the need to blood young players to breaking eggs to make an omelette:
"If you don't let them on the pitch, they're not going to learn," he told The Leitrim Observer. "Leitrim has to work towards having a panel of 30 players that they can work with and draw from and as I say, you can't make an omelette without breaking some eggs and we have to do that, we have to put lads out on the field. There is no point talking about lads if you don't let them play.
"That is what we have to do, every county is at it, you can't depend on 15, 16, 17 or 18 guys, it is a panel of 26 guys and that is where we have to get to. If we don't blood these lads, they ain't going to be fit to step up.
"Roscommon are further down the line, they're looking at fellows who are probably 27, 28, 30 years of age, that age profile we're talking about. We probably had seven or eight U20s named or started or played some part in the game. We're in two different stages of development."
Most Read Stories