Connell hoping Cluxton will play on
December 02, 2019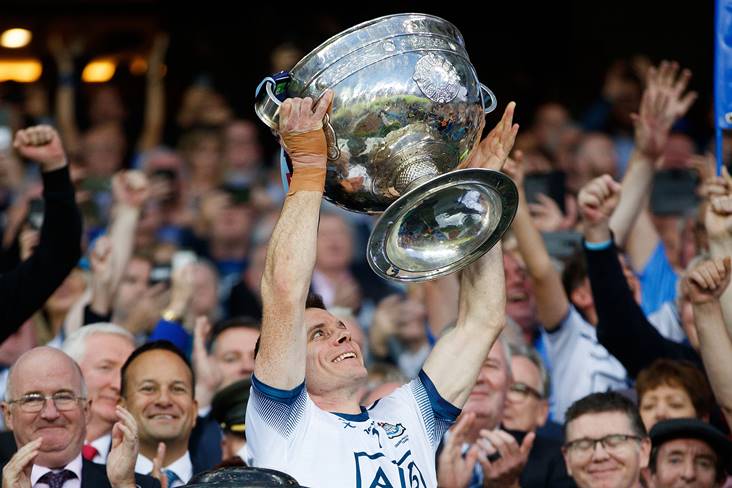 Dublin captain Stephen Cluxton lifts the Sam Maguire Cup. ©INPHO/Tommy Dickson.
While Dublin chairman Sean Shanley has refused to rule out the possibility of Stephen Cluxton replacing Jim Gavin as manager, Senan Connell is hoping the man who changed the face of goalkeeping will prolong his playing career.
Dublin's captain fantastic, who was recently named 2019 Footballer of the Year, turns 38 in a few weeks, but former Dublin forward Connell feels it's crucial that he continues playing.
"Obviously with a new manager, there's a period of impressing," Connell told Sky Sports.
"No matter what manager comes in, I'm sure they're going to sit down with Stephen and try to convince him to stay.
"You get a feeling that Stephen is in control of everything that happens back there, when that ball is front of him.
"Kick-outs are his baby. I'm not sure how much of an input management have had in terms of telling him what to do, with the kick-outs over the last few years. Everything has evolved through him, and him only.
"I'm not sure how much management have told him what they want and how he kicks the ball out. So he's the one the new manager doesn't want to lose. It's the culture changes, new players, new way of doing things. It might be the new keeper that might hurt them a little bit."
Most Read Stories