Mayo turn their hands to volleyball
November 09, 2019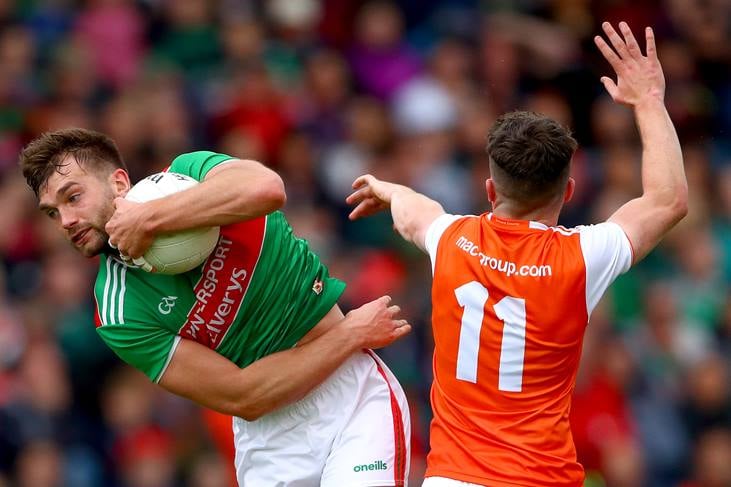 Mayo's Aidan O'Shea dodges the tackle of Armagh's Aidan Nugent
Members of the Mayo senior men's football team will play the Mayo women's volleyball team in a friendly volleyball match next weekend.
The one-off game will take place next Sunday, November 17 at 4pm at a venue to be confirmed. The aim is to introduce volleyball to both boys and girls while having a bit of fun between two Mayo squads.
The Mayo women's volleyball team are encouraging locals to come out and learn about the sport, meet their team and have fun watching their ladies play against the men in a different field.
Most Read Stories