Sky's UK viewers weren't tuned into Donegal V Meath
July 16, 2019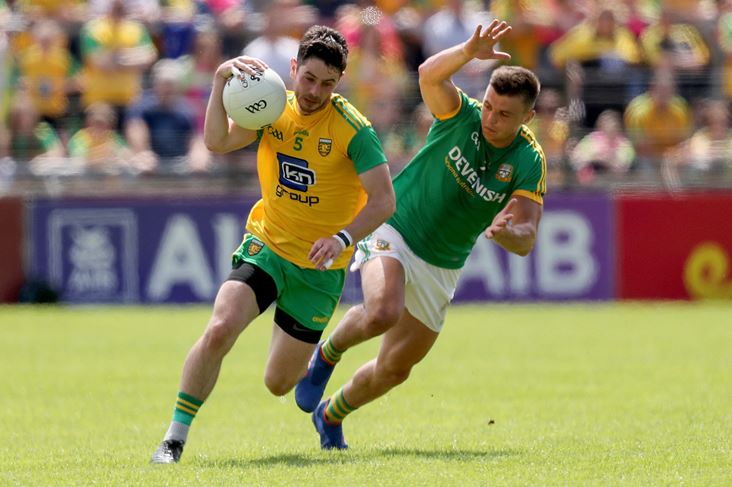 Donegal's Ryan McHugh with Gavin McCoy of Meath
An average of just 1,000 viewers watched Donegal's Super 8s victory over Meath on Sky Sports on Sunday.
The figure is in stark contrast to the average audience of 314,800 in Ireland who tuned into RTE's coverage of the All-Ireland hurling quarter-final between Kilkenny and Cork at the same time - a 43% share of the total TV audience at the time.
The UK viewership figures for the Donegal-Meath game are very disappointing considering that one of the prime reasons why the GAA agreed its broadcasting deal with Sky was to improve access to games amongst the Irish diaspora abroad.
But the Super 8s match at Ballybofey suffered as it clashed with the cricket world cup final and the Wimbledon final. At one point, apparently nobody was watching... A more respectable average UK audience of 14,000 took in Roscommon V Tyrone on Saturday evening.
Most Read Stories